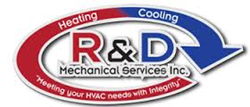 I want to do anything I can to help those who help us
Kennesaw, GA (PRWEB) April 30, 2015
R&D Mechanical Services is proud to be a title sponsor of the 2015 Kennesaw Grand Prix Series. The event consists of six 5K races that run from May through November. Each race is held in downtown Kennesaw and is expected to draw thousands of runners and walkers. The runners/walkers that participate in 4 or more races are eligible for special awards and recognition. Each event offers a festival like atmosphere with music and information on nutrition, exercise and health. Funds raised from the event will be used to support the following local causes: the Swift-Cantrell Foundation, Wounded Warriors, The Smith-Gilbert Gardens Foundation, the Kennesaw Museum Foundation, The Bill Thrash Teen Center, The Kennesaw Downtown Development Authority and the Brain Tumor Foundation for Children.
The Dates and Names of The Specific Races: Just click on the links below for specific information about an individual race.
May 9 - Swift Cantrell Classic
June 20 - The Dream Dash 5k
July 11 - Faith Cline Elf Trot
August 1 - Run For Wounded Heroes
October 3 - Great Locomotive Chase
October 31 - Garden Gallop
A note from Robbie:
"We have participated in the Run for Wounded Heroes that supports the Wounded Warrior Project for the last 4 years. This race is part of The Kennesaw Gran Prix Series. These guys are close to my heart as my son "Heath" served 5 years in the Air Force and completed two tours in Iraq and was fortunate to come home safely. I want to do anything I can to help those who help us. I feel I have an obligation to give back and do my part. I also love to see people gather in a supportive environment in a mission to help others", adds Robbie Matiak (Owner of R&D Mechanical) These are the reasons why Robbie chose to become a sponsor of this charitable event.
About R & D Mechanical Services:
The company is a family owned and operated commercial/residential HVAC contractor. They are based in Canton GA and the owners are life-long Georgia residents. Their promise is to provide the highest standard of honesty and integrity, never leave a customer unhappy with their services, and only perform the services that are required to meet each customer's needs.
To learn more about The Kennesaw Gran Prix Series, please visit their website at kennesawgrandprix.com. If you would like to learn more about R & D Mechanical Services follow the link: Your Local HVAC Contractor