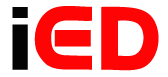 After more than a year of development and piloting at IMMERSION 2014, the Identity Mapping Project is now open to the international community
Los Angeles, CA (PRWEB) April 30, 2015
After more than a year of development and piloting at IMMERSION 2014 in Los Angeles, the Identity Mapping Project is now live. Visit MapMyIdentity.cs.lmu.edu to complete a brief, anonymous survey, view a free color-coded map of your digital identity, and be a part of the 2015 State of Digital Identity Report.
The survey and Identity Mapping Project have been approved for ethical research by the Institutional Review Boards of both Loyola Marymount University and UCLA.
An "identity map" shows how active someone is online and how their identity is expressed in a variety of online forms including: email, blogs/personal websites, social networks, online forums, online dating sites, character-based digital gaming, and 3D virtual worlds.
The goal of the project is to generate one million identity maps from around the globe, chart the nature of identity in today's digital world, and publish a white paper on the State of Digital Identity in late 2015. The data will be reported both in aggregate form and according to demographic variables such as age, gender, education, and nationality.
Preliminary results are expected to be available to attendees of IMMERSION 2015 in Paris this September.
The project is a collaboration of 3 members of the Board of Governors of the Western United States Chapter of the Immersive Education Initiative: Richard Gilbert, Professor or Psychology at Loyola Marymount University in Los Angeles; John Dioniso, Professor of Computer Science at Loyola Marymount; and Andrew Forney, a doctoral student in Computer Science at UCLA, as well as Philip Dorin, another Professor of Computer Science at Loyola Marymount.
The survey is completely anonymous and no identifying information of any sort will be collected. The project is only interested in understanding whether, and to what the extent, individuals have a presence in various digital domains and graphically representing or "mapping" digital usage patterns using D3, a data visualization software program. In reporting the data, the identity maps will be aggregated to represent overall digital usage patterns as of late 2015 as well as broken down according to demographic variables such as age, gender, education, and nationality.
Press Contact
Barbara Mikolajczak
Immersive Education Initiative
http://ImmersiveEducation.org
barbara.miko(AT)ImmersiveEducation.org
+1 (617) 997-1017
Thousands of Members Worldwide
The Immersive Education Initiative is a non-profit international collaboration of educational institutions, research institutes, museums, consortia and companies. The Initiative was established in 2005 with the mission to define and develop standards, best practices, technology platforms, training and education programs, and communities of support for virtual worlds, virtual reality, augmented and mixed reality, simulations, game-based learning and training systems, and fully immersive environments such as caves and domes.
Thousands of faculty, researchers, staff and administrators are members of the Immersive Education Initiative, who together service millions of academic and corporate learners worldwide.
Chapters support the rapid and continued growth of Immersive Education throughout the world, and constitute the geographically distributed structure of the organization through which regional and local members are supported and enriched. Chapters organize officially sanctioned Summits, Days, workshops, collaborations, seminars, lectures, forums, meetings, public service events and activities, technical groups, technical work items, research, and related activities.
To learn more visit http://ImmersiveEducation.org