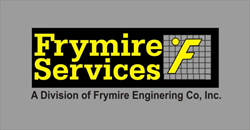 "Many homeowners are going to be in for a big surprise if they wait too long replace their water heaters.", says Frymire Plumbing Manager Gary Staggs
Dallas, TX (PRWEB) May 04, 2015
The latest Department of Energy (DOE) energy conservation standard for water heaters went into effect April 16, 2015, which means manufacturers will only be allowed to manufacture water heaters that meet the new standard. Frymire offers a variety of options for homeowners that meet the new standard, including tankless water heaters, which exceed the 2015 energy efficiency standards and take up considerably less space.
Other options for homeowners include purchasing a water heater that meets the previous DOE standard before inventory runs out. Frymire still has water heaters that meet the old standard and they also provide water heater installation suitable for a number of spaces.
According to Frymire Plumbing Manager Gary Staggs, "Many homeowners are going to be in for a big surprise if they wait too long replace their water heaters. Water heaters were relatively inexpensive back in 1996 when I installed my first unit, averaging around $300. The new water heaters that meet the 2015 DOE standards will probably cost triple that or more, which will be quite shocking to people who haven't purchased a water heater in recent years."
Along with the cost of the unit itself, some homeowners could face additional costs. Gary says his plumbers already find that it can be a tight squeeze to move and safely install water heaters in North Texas homes today. "With the larger size, some homeowners may need to relocate their water heaters or widen stairwells, which will cost more money."
Gary encourages homeowners to speak with a plumbing expert to review available options and determine the most cost effective option.
About Frymire
Frymire provides comprehensive maintenance, repair and replacement services from air conditioning, heating, controls and indoor air quality to plumbing and refrigeration in the Dallas and Fort Worth Metroplex.
Contact Information:
Tom Frymire
(972) 620-3600
tfrymire(at)frymire.com
###