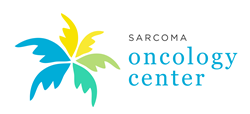 As part of the clinical trial, we are honored to be able to offer our patients this new angiosarcoma chemotherapy agent.
Santa Monica, Ca (PRWEB) April 30, 2015
The Sarcoma Oncology Center is participating in the second phase of clinical trials for a new angiosarcoma drug TRC105 sponsored by the National Cancer Institute and TRACON Pharmaceuticals. Phase II trials involves only eight sites for the exclusive study which
includes the Sarcoma Oncology Center, Mayo Clinic‐Rochester, Mayo Clinic‐Jacksonville, Duke University, and Mount Sinai Hospital. These medical institutions also participated in Phase I trials of TRC105 which is manufactured by TRACON, a developer of novel targeted therapeutics for cancer.
"We are honored to be included in the clinical trials of this new sarcoma chemotherapy agent," said Dr. Chawla. "This gives us the opportunity to help our patients by using some of the most advanced drug therapies possible. Our patients' well-fare remains our highest priority and access to new treatments such as TRC10 allows us to help more patients."
Dr. Chawla is internationally recognized for his pioneering efforts in groundbreaking clinical drug trials and sarcoma treatment. Currently, he is lead investigator for the Sarcoma Oncology Center sponsored drug chemotherapy therapy TH-302 for advanced soft tissue sarcoma. Previously, he successfully led innovative research with cancer fighting drugs that received FDA approval including Aldoxorubicin and Pazopanib for soft tissues sarcomas and Eribulin for metastatic breast cancer.
"Involvement in clinical research helps towards fulfilling our mission to defeat cancer," commented Dr. Chawla. "Providing innovative drug therapies to our patients gives them the best possible outcome."
The Sarcoma Oncology Center
Dr. Chawla is Director of the Sarcoma Oncology Center. He is a pioneering physician whose work in sarcoma oncology has brought him praise and international recognition as one of the world's leading authorities in clinical research and treatment for soft-tissue and bone sarcomas and sarcoma therapy. Dr. Chawla and his colleagues at the Sarcoma Oncology Center treat cancer patients from around the world for whom standard treatments have proven ineffective.
The Sarcoma Oncology Center is one of the few places providing dedicated support and treatment for this rare cancer which is treatable with chemotherapy and other protocols. Learn more about the Sarcoma Oncology Center.