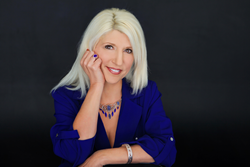 Women are in a very unique forefront both in the workplace and in the world.
Los Angeles, CA (PRWEB) May 01, 2015
Women take center stage in Hollywood this May at the 40th Anniversary Gracies Awards and the Feminist Majority Foundation's 10th annual Global Women's Rights Awards with a who's who list of media industry leaders flocking to Tinseltown to honor women in film and media
The 40th Anniversary Gracies Awards will be hosted by network television star Tracee Ellis Ross, of ABC's hit prime time show Black-ish. The Gracies are in support of the Alliance for Women in Media and Film's many educational programs, charitable activities, public service and scholarship campaigns that benefit women in media.
The event is being held on Tuesday, May 19 at the Beverly Hilton Hotel. The evening will showcase the strides women have made in media throughout the past four decades and celebrate the bold new trails women are blazing for tomorrow.
This year's winners include Kristen Johnston, Anna Chlumsky, Cicely Tyson, Julia Roberts, Margo Martindale, Hoda Kotb, Moll Anderson and more are joined by The Women of Global Change's Founder Shellie Hunt, who is judging the event.
"It is an honor to be involved and support women in media. I believe mass media is an incredible vehicle to communicate knowledge and awareness to the masses. We need more women participating in all areas and belonging to such great organizations. Supporting other women leaders is what will facilitate the change," said Hunt, a well known TV producer, and celebrated entrepreneur, speaker and author.
Established in 1975, the Gracies Awards honor programming and individuals of the highest caliber in all facets of radio, television, cable and web-based media, including news, drama, comedy, public service, documentary and sports.
Hunt will also be at the Feminist Majority Foundation's 10th annual Global Women's Rights Awards 2015 on May 18 in Beverly Hills hosted by Mavis and Jay Leno. The Global Women's Rights Awards are given annually to a select few individuals who have contributed significantly - often against great odds and at great personal risk - to advance the rights of women and girls to increase awareness of the injustices women face on account of their gender.
Among those to be honored will be Shonda Rhimes, creator of Grey's Anatomy, Private Practice, Scandal and How to Get Away with Murder, along with Jenji Kohan, creator of Weeds and Orange is the New Black.
"Women are in a very unique forefront both in the workplace and in the world. We are an active wave for positive progress and change, for not only ourselves but for our communities and generations to come," Hunt continued.
Hunt has dedicated her life to inspiring personal potential, business success, corporate leadership, and is an international active humanitarian. She created the California based Women of Global Change initiative for the betterment of ourselves, our communities, our businesses, and the world. Having grown up in poverty, Hunt's personal business success reflects her mission and coaching paradigm: Success is by Design.