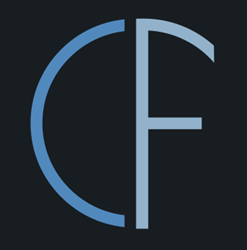 Actionable reports not only give clarity in solving pain points, but can also help transition contact centers faster to take advantage of changing trends
Boulder, Colo. (PRWEB) April 30, 2015
Contact centers struggle to receive quality reports that support their business and accurately determine whether the system is meeting business objectives. A new white paper from DMG Consulting provides a detailed look into the value of contact center reporting. Released by Connect First, Guide to Contact Center Reporting includes information on cradle-to-grave reports, customized reports, dashboards and custom calculations.
"Accurate and dynamic reporting is a critical component for any contact center system," said Geoff Mina, Connect First CEO. "Actionable reports not only give clarity in solving pain points, but can also help transition contact centers faster to take advantage of changing trends."
In a 2013 worldwide survey of contact center leaders, half of the respondents indicated that obtaining enhanced reports was a top goal. And in a 2015 survey, 36.3 percent of enterprise executive respondents identified the need for enhanced reports from their contact center.
The white paper identifies key contact reporting requirements, including:

Historical and real-time standards
Customization and ad-hoc analysis
Cradle-to-grave reporting
Data retention requirements
Impact of the cloud on contact center reporting
For more information and a free download of the white paper, visit http://www.connectfirst.com/resource/guide-contact-center-reporting/.
DMG Consulting and Donna Fluss have been analyzing the cloud-based contact center infrastructure market since 2008. They are an independent research, advisory and consulting firm whose mission is to help their clients build world-class contact centers.
Connect First is an award-winning SaaS telecommunications and cloud contact center software provider that focuses on customer satisfaction and elegant hosted solutions. Connect First offers a robust platform, designed and supported by a team of highly experienced engineers, designers and business analysts, and backed with personalized in-house customer care. Solutions include Cloud Routing, Inbound ACD, Outbound Dialing, Call Tracking, Interactive Voice Response (IVR), Voice Broadcast, Disaster Recovery, Predictive Dialer, Real-Time Telemetry, CDR Reporting, Live Agent Chat and more. Through a consultative approach with each customer interaction, Connect First builds customized solutions to meet the needs of a discerning customer base. Visit http://www.connectfirst.com for more information or a free consultation with a contact center solutions expert.