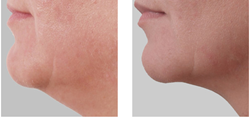 (PRWEB) April 30, 2015
For non-surgical fat reduction, Precision Aesthetics offers the Illumiwave Lipocontour 635, Thermage NXT with the 16.0 body tip and Carboxytherapy. Of all of the procedures for non-surgical fat reduction, Exilis is the most successful. It is the most requested, procedure for belly fat, fat reduction on the arms, thighs and buttocks. In fact Exilis is also being requested more for the face as well. However, currently, Thermage is still the leading procedure for the face.
Precision Aesthetics is a leading provider of non-surgical and minimally invasive medical procedures. It is unique by the fact that it is not a med spa; it is a doctor's office. It was founded by Dr Lisa Zdinak, an ophthalmic plastic surgeon. Her goal was to bring the best non-surgical alternatives from anywhere in the world to New York. Unlike other medical practices there is no one to talk you into a surgery. She has not performed any surgeries in the past seven years because of the fantastic results being achieved by all of the non-surgical and minimally invasive procedures. These procedures were brought together to resolve some of the most vexing problems facing women and men today, like cellulite, stretch marks, dark under eye circles, excess fat and loose skin on the face and the body.
Precision Aesthetics is located on 74th Street off Central Park West in a small private boutique style office where privacy is paramount. In fact there are no tell tale signs, patients are seen exclusively by appointment only. For more information go to http://www.precisionaestheticsmd.com/services-exilis-nonsurgical-fat-reduction.html