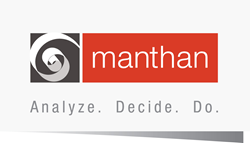 Leveraging predictive marketing analytics to identify business opportunities ... is where ... marketers can transform wealth of customer data to tangible revenue growth.
Santa Clara, California (PRWEB) May 01, 2015
Marketers are under more pressure than ever to justify expenditures and prove ROI to their organizations. This comes at a time when customers are wielding more power than ever before as a result of greater access to information - by engaging with their smartphones, connected consumers can perform price and product comparisons on-demand - anytime and anywhere - to influence their purchase.
Consequently, today's marketers must be data-driven; they must understand the performance of marketing campaigns and customer sentiment to make better decisions related to marketing spend. These same professionals must understand the customer's needs, wants and desires in any contextual situation. In order to arrive at this level of understanding of both the individual customer and marketing performance, marketers must adopt customer analytics in order to succeed in today's competitive environment.
Manthan, the global leader in cloud-based business and customer analytics applications, will be demonstrating how marketers can deploy analytics and personalization technologies to overcome challenges posed by the modern consumer at the upcoming Gartner Digital Marketing Conference, May 5-7, 2015 at the Manchester Grand Hyatt in San Diego California.
The customer analytics provider will be showcasing several ways that marketers can achieve lift and better campaign performance at Booth 14 during exhibitor hours. Solution experts from Manthan will present marketing methods to increase revenues and customer profitability, with a special focus on predictive analytics modeling such as propensity to purchase by offer, propensity to purchase by channel, product affinity and market basket analysis and likelihood of churn.
In addition, Manthan will be featured during a Gartner's Solution Showcase Session entitled, "Improving Customer Retention with Personalization and Predictive Analytics." During this session, Manthan's Head of Customer Analytics, Naini Mandala will cover the strategies and approaches to improve customer retention. Session attendees will hear about real-world case studies that leverage Manthan's customer analytics and personalization solutions to identify at-risk customer segments and identify and execute on next best offers and personalized communications based on a variety of customer-specific data points, including demographic, purchase history and product preferences. This session will take place on Tuesday, May 5, 2015 at 12:50 p.m. Pacific Time.
"Marketers have a wealth of individual customer data available," said Mandala. "The ability to aggregate and make sense of multiple sources of customer data to create a single profile - then leverage predictive marketing analytics to identify business opportunities - is where these marketers can transform this wealth of customer data to tangible revenue growth."
For more information regarding Manthan and its customer analytics and personalization solutions, please visit customer360.manthan.com. To make an appointment for a solution demonstration or to learn more about Manthan Customer Analytics, please email info(at)manthan(dot)com.
About Manthan
Manthan is the Chief Analytics Officer for consumer industries worldwide. Manthan's portfolio of analytics-enabled business applications, advanced analytics platforms and solutions are architected to help users across industries walk the complete data-to-result path - analyze, take guided decisions and execute these decisions in real-time. Sophisticated, yet intuitive analytical capability coupled with the power of big data, mobility and cloud computing, brings users business-ready applications that provide on-demand access and real-time execution - the only path-to-profit in a contemporary, on-demand and connected economy. Manthan is one of of the most awarded analytics innovators among analysts and customers alike - with over 170 customers across 21 countries. To see how your business can gain from analytics, visit manthan.com.