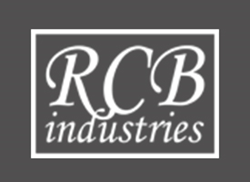 Canton, Georgia (PRWEB) April 30, 2015
RCB Industries is a promotional products manufacturer with a primary focus on drinkware and has been serving the promotional products industry for over 10 years. Revolutionizing the printing process, RCB has re-engineered traditional printing processes, allowing the capability to print up to four colors on a cup, with the option to divide the colors across both sides. This innovation allows RCB to print in quantities as low as 500 pieces per product with a minimal multicolor upcharge. In addition to the exceptional value ensured from RCB's high printing standards with low prices, RCB Industries also offers turnaround times of fifteen days for orders up to 50,000 pieces.
RCB Industries recently added the 32oz PET Clear Cup to its cold clear cup offerings for custom printing. Clients will love offering this large-sized plastic cup to their customers for cold drinks, such as iced teas, smoothies, and lemonades as the weather continues to heat up in the summer months ahead. The 32oz cups, as well as all the other plastic PET cups offered at RCB Industries, are 100% recyclable, shatter resistant, and crystal clear, allowing your clients' logo to stand out without hindering the view of their delicious beverages inside. Additionally, the innovative design of the 32oz cup allows it to fit securely in most cup holders, so the refreshing drinks can be enjoyed on the go.
In addition to the 32oz cups, RCB Industries offers custom printing on PET clear plastic cups from 3oz to 24oz,eco-friendly PLA plastic cups, paper hot cups, insulated cups, food containers, and coffee sleeves, as well. RCB also offers samples, templates, digital proofs, and PMS color matching, all at no expense to customers.
For more information, visit the RCB website at http://www.rcbindustries.com or call at 770-881-8623.