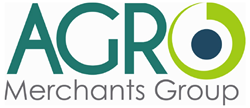 We will support food producers, retailers and traders to reduce transit times by using the Port of Algeciras and GFA as a direct entry point to market
ATLANTA, GA, USA (PRWEB) May 04, 2015
AGRO Merchants Group began the expansion of Gestion Frio Algeciras (GFA) located inside the Port of Algeciras, Spain. The additional 10,000 pallet positions will increase capacity to support existing customers and allow the company to diversify further on temperature-controlled food products and services. GFA specializes in the fresh and frozen logistics sector and provides a range of services including: transport, inspections, warehousing, picking and other value-added services.
Javier Rueda, Managing Director of GFA said, "We will now have an opportunity to meet the demand of our clients. In addition to increasing space to handle refrigerated and frozen food commodities, we plan to benefit from AGRO's experience in providing large scale repacking operations. The expansion will also provide the necessary capacity to handle larger volumes of frozen commodities. We will support food producers, retailers and traders to reduce transit times by using the Port of Algeciras and GFA as a direct entry point to market."
Carlos Rodriguez, Partner and President of AGRO Merchants Europe added, "This expansion was planned since December 2013 when we acquired GFA. The larger and modern infrastructure will allow us to offer more comprehensive solutions in combination with other company locations in Europe, North & South America and future locations in the Middle East & Africa. AGRO Merchants Group strategy also includes adding additional locations in Spain in the near future."
The Port of Algeciras is the first Spanish and 5th European port in total cargo throughput with two container terminals handling 5 million TEUS in 2014. Algeciras is optimally positioned to benefit from growth in import/export volumes, being the first European port of call for traffic from South America and other regions. The GFA expansion fulfills a demand from clients for order picking and repacking in addition to the crossdocking and storage services already provided. The new building of 8,500 sqm will also comprise of 2 frozen, 2 dual temperature and 5 chilled rooms, refrigerated dock areas and 18 loading doors. The expansion will be completed in May 2016.
About AGRO Merchants Group
AGRO Merchants Group is focused on providing innovative cold chain solutions on a global basis by partnering with the highest quality family-operated businesses and creating new, reliable, and integrated trade networks to help its customers grow. The company is investing in modern assets, industry-leading technologies, and value-added service offerings to ensure the highest quality supply chain management standards in the industry. For additional information, please visit AGRO's website at http://www.agromerchants.com.
AGRO Merchants Group Press Contact:
Europe:
Benedenboven
http://www.benedenboven.nl
Parmentierstraat 9
3772 MS Barneveld
Netherlands
Bart van de Glind
bart(at)benedenboven(dot)nl
+31 (0) 342 411 311
U.S.:
TopRight Partners
http://www.toprightpartners.com
950 East Paces Ferry Road
Atlanta Plaza, Suite 2195
Atlanta, GA. 30326
Steve Denker
sdenker(at)toprightpartners(dot)com
+1 404 631 6929 x103