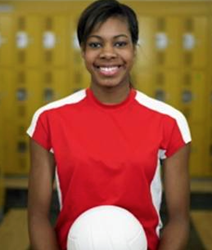 The children which benefit from Gill's Children Services are coping with some kind of struggle, regardless of what it is, their immediate needs are not being met and it is our responsibility to come together as a community and help.
Bedford and Flower Mound, TX (PRWEB) May 01, 2015
The Golseth Agency debuts the new charity campaign in its recognized Community Program in Tarrant County, TX, and announces that it will direct its efforts to raise funds for Gill's Children Services, an organization that acts as a funding source of last resource that helps meet medical, psychological, physical, social, dental and educational needs of children who otherwise would not be able to receive these services. The earnings of the campaign will be used to help children like DeAnn, which have fallen behind in school because of lack of emotional or financial support. DeAnn was forced to face difficult challenges such as becoming part of the foster care system due to her parent's drug addictions, which affected her academic performance in school. We are hoping to reach our goal of $540, which would provide summer tuition for three children struggling in school, in circumstances similar to that of DeAnn. Donations are being accepted through the campaign's page at http://www.thegolsethagency.com/Empowering-Struggling-Students-With-Education_15_community_cause.
Through the agency's network of customers, business partners, friends, staff and family, the initiative to spread the word about Gill's Children Services will also bring awareness to the number of children in need of basic services every child should be entitled to. The Golseth Agency will employ its valuable resources and reach out to the community, appealing on behalf of the Gill's Children Services, so that the $540 goal can be met, to benefit the children in Tarrant County. The campaign will be promoted over the course of the next 30-90 days, through the agency's social media channels, email and text message communications, as well as through their monthly magazine, delivered to thousands of households in Texas, where the agency currently operates. Our Hometown magazine reserves a full page to feature Gill's Children Services, and other details. The electronic Flipbook version of the current issue can be accessed here: http://www.thegolsethagency.com/Our-Hometown-Magazine_47.
Those with a heart for helping the community, and bringing awareness to important subjects such as children with critical needs are encouraged to visit http://www.thegolsethagency.com/Empowering-Struggling-Students-With-Education_15_community_cause and also share the page with friends and family. The agency will acknowledge those who contribute in their monthly magazine.
The Community Program held by The Golseth Agency will continue to highlight and support people in need in their community. Every 30-90 days, a new campaign will be launched, in collaboration with local non-profits and community members. Through the agency's website, an open channel is also now open, where individuals can submit information on known families or persons who could use some help-http://www.thegolsethagency.com/Add-Community-Cause_46 All entries are submitted for review, and the elected worthy causes are properly contacted by a representative of The Golseth Agency's Community Program. More information regarding past and current campaigns supported by The Golseth Insurance Agency can be found at: http://www.thegolsethagency.com/community-cause.
About The Golseth Agency
The Golseth Agency's mission as a team is to provide the best insurance and financial services in the industry. Their number one job is to protect the current assets clients have worked so hard for, and to help them invest so they can retire with the right amount of money. Golseth's success is measured by customer satisfaction and the value they bring. The capable agents at The Golseth Agency can be easily reached at 817-540-1133 and 972-874-8200.