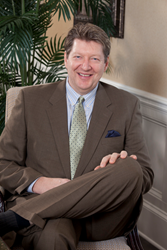 Performance reviews are still widely used to provide legal protection even though they are typically used in court against the companies they are meant to defend.
Atlanta, GA (PRWEB) May 06, 2015
Next week, Energage, Inc., a leader in employee engagement and performance management, will conduct a groundbreaking series of webinars to help North American companies limit their legal exposure, avoid lawsuits by employees and significantly improve the salary discussion. Each 90-minute webinar will be led by Energage CEO, Gary L. Markle, a top rated national speaker and executive coach on human capital management.
"The Evaluation Trap" will be conducted online on Monday, May 11 in conjunction with Compliance Online, the world's largest corporate governance, risk and compliance network. The "Let's Talk Salary" webinar will take place on Tuesday, May 12 at 2:00 p.m. EDT through B21 Publishing which provides Training & Professional Development Solutions for 21st Century Executives and Managers.
"The Evaluation Trap" is geared towards company executives who need to minimize legal risk. Participants will learn how to identify the flaws in their performance appraisal systems using case studies from Coca-Cola Company®, Delta Airlines®, GE®, Microsoft® and Walmart®. Markle will also provide practical guidance and tips on how to rectify their employee management programs to meet human resources and legal compliance requirements.
The standard performance review process is still widely performed, at least in part, to provide organizations with legal protection even though they are typically used in court against the companies they are meant to defend. This thought-provoking webinar will reveal the fatal flaws in one of HR's most compliance-driven processes, the performance appraisal system. During the session Markle will explain where the system breaks down, and what to do instead to meet HR and legal compliance requirements while setting the stage for replacing the old model with a revolutionary performance management system with a proven track record of success.
"The Evaluation Trap" webinar will further explore the well-intentioned but misguided compliance-based reasoning for mandating the use of performance reviews. It will also clearly describe the basic building blocks needed to develop and maintain a performance management system that complies with HR and legal needs while yielding far more effective results in the area of employee behavior modification, motivation and career development.
The "Let's Talk Salary" webinar is aimed at frontline managers and supervisors who are responsible for direct discussions about pay and performance with employees. Pay tend to be fraught with emotion because most employees equate their self-worth with their compensation. Few aspects of the workplace are more likely to destroy morale, sap productivity and erode retention rates than disagreements over pay.
This webinar will arm HR executives and managers with powerful new tools for conducting even the most emotional pay discussions with employees. Markle will demonstrate how the solution is not found in a new pay scheme, rather how the company and individual managers talk to employees about pay. Participants will get a strong framework for discussing salary as well as talking points on how to address the toughest questions.
Registration is available now at the http://www.Energage.com/events.
###