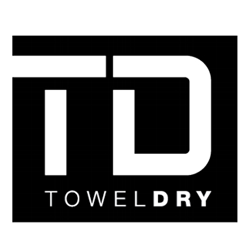 Purchase of any product on the Luxury Barber website and you will get 50% off any TowelDry product available until the end of May.
Hallandale Beach, Florida (PRWEB) May 01, 2015
Luxury Barber is known for their exclusive discounts and premium grooming products for men. With an extensive assortment of high quality, effective products, Luxury Barber has grown into a premiere destination of men's grooming solutions online. This month, the brand wants to reward its loyal customers by giving them 50% off any TowelDry men's product with any purchase made on the site for the entire month of May.
TowelDry believes life is already complicated, so getting ready for it shouldn't be. They stick to simple products that are effective and easy to use. This 'back to basics' philosophy is what has made the brand grow like wildfire. TowelDry's Thickening Shampoo is a fan favorite because of its all-in-one formula, which can be used as shampoo, conditioner and body wash. Working from head to toe, this shampoo is infused with aloe vera extract, which works to calm that body and scalp, while jojoba seed oil delivers much needed nourishment and repair. Free of all sulfates, this product is a perfect addition to any man's shower, even if they have sensitive skin.
Luxury Barber's recently launched Luxury Barber Box has gained notoriety across the globe for its attention to quality and accessibility. Every month, you can try out 10 new products without the commitment of buying a full-size bottle of something you're not sure you'll like. Depending on your subscription plan, you can get up to 20% off every product on the Luxury Barber site at all times. Luxury Barber carries over 50 brands fit for every type of man. Whether you're a pomade-lover or prefer collecting double edge safety razors, you are sure to find something that will satisfy your every grooming need.
So when you are shopping for your Father's Day gifts early this year, remember this promotion. Purchase of any product on the Luxury Barber website and you will get 50% off any TowelDry product available until the end of May. TowelDry's unique offering of shampoos and stylers should have just the right product mix for your daily grooming routine.
About Luxury Barber
Luxury Barber is the ultimate online destination for the finest men's grooming and anti-aging products on the market. Luxury Barber believes that being a gentleman and maintaining a well-groomed appearance is not just important- it's necessary. Luxury Barber offers a wide selection of men's hygiene and grooming products for shaving, hair, face, body, and anti-aging. In addition to having their own premium private label of men's products, Luxury Barber work meticulously to handpick the brands featured on Luxury Barber to give its customers the ultimate shopping experience.