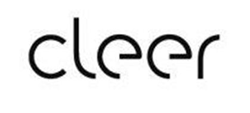 (PRWEB) May 01, 2015
"Cleer" was featured on NewsWatch as part of its monthly Tech Report, which features the latest and coolest technology products available to consumers. Scott Steinberg, a technology expert and special reporter for NewsWatch, conducted the review and shared with viewers how these are top of the line headphones at affordable prices.
The experience of listening to music through a beautifully designed headphone is something that is better felt than explained. This is certainly the case with Cleer headphones. Designed by Bob Bonefant, they're the winner of two Innovation Awards at the 2015 Consumer Electronic Show.
Now, Cleer has four headphones designed for different purposes. The professional DJ Headphone has a 50 millimeter driver which is more efficient. The logo lights up in multiple colors and beats with the music, adding flair to the DJ's performance. Another Cleer headphone is the Noise Cancelling Headphone. With its four mic system, wearers get every facet of the music they're trying to hear at the right levels. They provide an accurate bass at lower listening levels. Its 97 percent noise canceling so users can just throw them on and zone out.
Then there's the BlueTooth Wireless Headphone. With hand activation, all users need to do is move their hand on the side of your head for track and volume or to take a call. Who needs buttons? Finally, there's the High Definition Dual-Driver Headphone. These headphones are like having the quality of high definition speakers inside the wearer's headphone. The padding on each, except for the Bluetooth headphones, is removable and can be replaced by a material created by NASA to remove moisture from the body and maintain temperature. The headphones all come in multiple colors, so users can add their own flair. The headphones start at $129 and are available online and at select retailers.
To learn more, visit cleer.us today.
About NewsWatch
NewsWatch is a weekly 30-minute consumer oriented television show that airs on the History Channel, FYI Network, and ION Network. NewsWatch regularly features top technology products and services, mobile applications for iOS, Android, and Windows devices, unique and beautiful travel destinations around the world, health and medical tips, and entertainment interviews on the show. NewsWatch airs on the History Channel at 6:00 – 6:30 AM ET/PT and on the FYI Network from 7:00 – 7:30 AM ET.
NewsWatch is located in the greater Washington, DC area and has been on air for over 25 years. For more information or to watch the most recent episode, visit http://newswatchtv.com/tech-report.html.