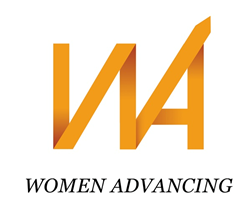 The Boston chapter of WomenAdvancing continually serves its members with leading career focused content and support true to our national charter and founding principles. This event is no exception
Boston, MA (PRWEB) May 01, 2015
WomenAdvancing, formerly Women in Media Mentoring Initiative, was founded by Jack Myers with the mission to offer an inclusive and supportive environment to women at all stages of their careers from senior executives, mid-level and entry-level career women, to recent college graduates and current college students. All members have the opportunity to meet leaders in the field for professional development, lifestyle management and the formation of lasting friendships. Nancy Galanty, Executive Director of WomenAdvancing stated, "The Boston chapter of WomenAdvancing continually serves its members with leading career focused content and support true to our national charter and founding principles. This event is no exception."
WomenAdvancing will host over 100 Boston area females, at the "Advance Your Leadership: Getting to the Next Level of Your Career" event in the WeWork space in South Station, Boston, MA on Thursday, May 7, 2015 from 5:45-8:00 pm. Females interested in this free event can register through the Eventbrite Link here.
Luminary speakers Include:
Caryl Capeci, CMO, Hearts On Fire – Caryl Capeci has over 20 years experience building brands at great agencies like Arnold Worldwide, JWT and NW Ayer, Caryl Capeci now focuses all of her experience, energy and passion into building the best diamond jewelry brand in the world, Hearts On Fire.
Barbara Messing, CMO, TripAdvisor - Barbara Messing leads the global marketing efforts as TripAdvisor continues to expand its global footprint as the world's largest travel site. Messing leads all of TripAdvisor's consumer marketing activities, including brand development and experience, customer relationship marketing, public relations, search engine marketing, traffic acquisition, and mobile partnerships.
Anne Potts, EVP, Global Client Services & Standards, Racepoint Global - Anne Potts serves as Racepoint Global's Executive Vice President, Global Account Services. In this role, she is responsible for establishing and implementing standards and guidelines for service to ensure consistent excellence around the globe. She will be developing new products that ensure Racepoint's continued leadership, operationalizing these products and devising strategies and rollouts into each of the company's regions.
Patricia Travaline, VP of Marketing, Skyword
As Vice President of Marketing at Skyword, Tricia Travaline is responsible for elevating the company's overall marketing initiatives and creating growth strategies for identified sectors to continue to fuel Skyword's explosive growth.
Moderating the event will be Carrie Forbes, Marketing Director of The Copley Consulting Group and Melissa Romig, Digital Marketing Director of Moo. For more information, sponsorship inquiries, or to recommend a guest, please contact Co-founders of the Boston Chapter, Katharine Panessidi at katharinepanessidi(at)gmail(dot)com or Melissa Lafrance at melissadlafrance(at)gmail(dot)com.
Event Supporters include:
Host Sponsor: WeWork, Drink Sponsors: Deep Eddy Vodka, Hint Water, Polar Beverages, Food Sponsor: Rita's Catering, Transportation Sponsor: Uber
WomenAdvancing has connected over 6,000 women across the country and has thriving chapters in New York, Boston, Austin, Chicago, Dallas, Las Vegas, Los Angeles, and San Francisco. To learn more or to enroll in your free membership please visit WomenAdvancing.org