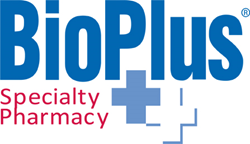 Altamonte Springs, FL (PRWEB) May 01, 2015
Executives from BioPlus Specialty Pharmacy (BioPlus), one of the nation's leading innovative specialty pharmacies, will be attending and presenting at the 2015 Armada Specialty Pharmacy Summit, as well as introducing a new payer dashboard, called IRIS Insights. The 11th Annual Specialty Pharmacy Summit & Expo will be held May 4-8, 2015 at the Wynn Hotel in Las Vegas. This summit is the largest annual gathering for the specialty pharmacy industry, with thousands of pharmacy providers, pharma/biotech manufacturers, and payers in attendance.
Russell Gay, the Chief Strategic Officer at BioPlus, will be one of the speakers during this Armada Summit, focusing on technological tools for improved efficiencies. "Across the board – from patients, prescribers, manufacturers, PBMs, and pharmacy – everyone is impacted by economic issues affecting payers. When new technologies with actionable data can be leveraged to drive down costs in specialty pharmacy, then this economic challenge can be transformed into an opportunity that ripples out to benefit all involved," explains Gay.
In his presentation, Gay will be introducing BioPlus' IRIS Insights dashboard, which meets the multiple needs for information and collaboration of payers with the goal of optimizing patient outcomes at the most efficient cost.
"IRIS Insights achieves the goals of efficiency and optimized outcomes in several ways, such as by tracking sustained virological response (SVR) and identifying and correcting medication errors, contraindications, drug allergies, inappropriate indications, incomplete prescriptions, incomplete regimens, incorrect administration, incorrect drug duration, incorrect drug frequency, wrong doses, and wrong drugs," notes Elvin Montanez, Pharm.D., BioPlus' Chief Operations Officer.
About BioPlus Specialty Pharmacy
BioPlus Specialty Pharmacy is the first specialty pharmacy to introduce a two-hour turnaround from referral to patient acceptance. BioPlus... Where healing begins in 2 hours. Our company celebrates 25 years of innovative excellence in specialty pharmacy, working closely with payers and the pharmaceutical industry, as well as with prescribers to get prompt treatment for patients, and directly supporting our patients nationwide to achieve optimal health outcomes. Our proprietary web tool Tap App, connects prescribers to the pharmacy by bringing the pharmacy chart into the doctor's office with real-time specialty pharmacy information and treatment monitoring.
BioPlus provides a complete range of specialty services, including for hepatitis C, multiple sclerosis, cancer, bleeding disorders, and other complex, chronic conditions. BioPlus, a privately-held, pharmacist-owned company based in Altamonte Springs, Florida, is accredited by URAC, VIPPS, and the Accreditation Commission for Health Care (ACHC).
For information: http://www.bioplusrx.com or
Contact: info(at)bioplusrx(dot)com
Phone: 1-888-292-0744
###