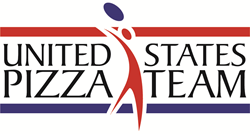 The World Pizza Championships attracts hundreds of pizzaiolos from more than 30 countries every year
Oxford, MS (PRWEB) April 30, 2015
The US Pizza Team will head to Parma, Italy, this May to take part in the World Pizza Championships.
The World Pizza Championships attracts hundreds of pizzaiolos from more than 30 countries every year. Competitors take part in a range of events. They include: classic pizza, pizza-in-the-pan, pizza-on-the-peel, Neapolitan, gluten-free, pizza-for-two (made by two people), individual freestyle acrobatics, largest dough stretch and fastest pie maker. This years U.S. Pizza Team consists of four acrobatic competitors and 16 culinary competitors.
Traveling to Italy this year are: David Sommers of Mad Mushroom in West Lafayette, Indiana; Michael Stevens of Palo Mesa Pizza in Arroyo Grande, California; Gino Rago of Panino's Pizza and John Coletta of Quartino in Chicago; Michael LaMarca of Master Pizza and William Shaw of Pizza Bogo in Cleveland; and Heather Zook of Sinfully Gluten Free in Dayton, Ohio; Leonardo Giordano of Mona Lisa Pizzeria in Staten Island, New York; Bradley Johnson, Abby Robbins and Samantha Jones of Mellow Mushroom in Chattanooga, Tennessee; Jamie Culliton of Florida; Tim Silva and Leah Scurto of Pizza My Heart in Los Altos, California; Rick and Jane Mines of Nima's Pizza in Gassville, Arkansas, Chris Mallon of Five Points Pizza in Nashville; and Peter Anderson of Gelsosomo's Pizzeria in Crown Point, Indiana.
For more information contact Brian Hernandez at 662-234-5481 x129 or by email @ brian(at)pmq(dot)com. For images, contact Melanie Addington at Melanie(at)pmq(dot)com.
The U.S. Pizza Team consists of expert pizza makers and dough-spinning acrobatic performers from pizza restaurants across the United States. The team regularly competes in events across the U.S. and internationally every year. The squad won second place in Individual Free Style in 2014 and first place in the Team Acrobatics in 2011 at the World Pizza Championships in Italy. PMQ Pizza Magazine, the business trade publication for the pizza restaurant industry, created the U.S. Pizza Team in 2000.
The US Pizza Team is sponsored by Grain Craft, California Milk Advisory Board, Gordon Food Service, SoFo Foods, LaNova, Paradise Tomato Kitchens, Bag Solutions, Fontanini Meats, Lillsun, Marsal and Sons, Univex, PizzaInsurance.com, Rock Tenn and Presto Foods.
##