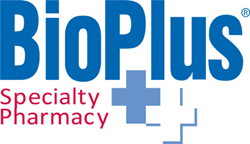 Altamonte Springs, FL (PRWEB) May 11, 2015
BioPlus Specialty Pharmacy (BioPlus), one of the nation's leading innovative specialty pharmacies, announces the promotion of Kathy Norris to the position of Director of Patient Care Services.
In this position, Norris will continue to provide key oversight in ensuring that her team confers the highest level of patient service. Norris has been with BioPlus since 2012, originally starting as the Call Center Manager, where she grew her department and implemented new processes.
"During the three years Kathy has been with BioPlus, she has continually exceeded expectations. She has truly been an "A" player for BioPlus in this time. She has ensured that the organization of her team and duties meet all contractual service level agreement metric goals required of us quarter after quarter and that we provide continued, consistent, high-quality service expected of BioPlus Specialty Pharmacy," says Nick Maroulis, Pharm.D., Vice President of Specialty Pharmacy Services.
About BioPlus Specialty Pharmacy
BioPlus Specialty Pharmacy is the first specialty pharmacy to introduce a two-hour turnaround from referral to patient acceptance. BioPlus... Where healing begins in 2 hours. Our company celebrates 25 years of innovative excellence in specialty pharmacy, working closely with payers and the pharmaceutical industry, as well as with prescribers to get prompt treatment for patients, and directly supporting our patients nationwide to achieve optimal health outcomes. Our proprietary web tool Tap App, connects prescribers to the pharmacy by bringing the pharmacy chart into the doctor's office with real-time specialty pharmacy information and treatment monitoring.
BioPlus provides a complete range of specialty services, including for hepatitis C, multiple sclerosis, cancer, bleeding disorders, and other complex, chronic conditions. BioPlus, a privately-held, pharmacist-owned company based in Altamonte Springs, Florida, is accredited by URAC, VIPPS, and the Accreditation Commission for Health Care (ACHC).
For information: http://www.bioplusrx.com or
Contact: info(at)bioplusrx(dot)com
Phone: 1-888-292-0744
###