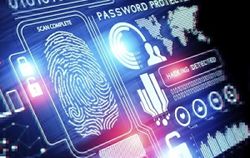 Boulder, Colo. (PRWEB) May 05, 2015
Enterprise Management Associates (EMA), a leading IT and data management research and consulting firm, today announced it will host a research webinar entitled "Data Driven Security Reloaded: The Information Security Practitioner's Guide to Better Security."
This month EMA is releasing the latest research in its data driven security series, entitled "Data Driven Security Reloaded." In this latest iteration, EMA gathers insight from managers and operations personnel responsible for some aspect of information security. The tools they deploy to gather and utilize data to prevent, detect, and respond to security issues is examined. The need for more and variant sources of data is changing the speed and methods in which they are able to manage each of these functions.
Some key findings from this new research include:

Use of Managed Security Service Providers (MSSP) to meet security needs skyrocket: Between the 2014 and 2015 Data Driven Security reports, respondents indicated their use of MSSP's soared by 123%, from 13% to 29% of respondent organizations utilizing MSSP's for the majority of their security needs.
Security budgets continued to increase: Only 2% of respondents indicated a loss of security budget, with 60% indicating an increase and 19% indicating an increase of between 10 and 25%.
Lack of security personnel a key impact to organizations: 68% of organizations indicated they have some problem with filling open security staff requirements.
In addition to getting more research highlights, attendees will learn:
Rankings of 18 different tools categories with their respective deployment and satisfaction within the respondent groups
Staffing impacts on security organizations and functions
Top use cases for various tools
Which tool capabilities had greatest overall impact on gaining better context about incidents and accelerating incident response, breach detection, and malicious threat actors detection.
The webinar is Tuesday, May 12 at 2:00 p.m. Eastern. Those who wish to attend can register at: http://research.enterprisemanagement.com/data-driven-security-2015-webinar-pr.html
About EMA
Founded in 1996, EMA is a leading industry analyst firm that specializes in providing deep insight across the full spectrum of IT and data management technologies. EMA analysts leverage a unique combination of practical experience, insight into industry best practices, and in-depth knowledge of current and planned vendor solutions to help their clients achieve their goals. Learn more about EMA research, analysis, and consulting services for enterprise line of business users, IT professionals and IT vendors at http://www.enterprisemanagement.com or blogs.enterprisemanagement.com.