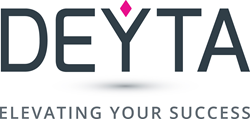 This is the third year that we are presenting this award to top performers, and it's very rewarding to recognize their hard work and commitment to improving care.
Louisville, KY (PRWEB) May 01, 2015
Deyta, a division of HEALTHCAREfirst and an industry leader in data-driven management, is excited to announce recipients of Hospice Honors, a prestigious program established by Deyta that recognizes hospices providing the highest level of satisfaction as measured from the caregiver's point of view. The official list of recipients was unveiled this week at the Welcome Reception of the National Hospice and Palliative Care Organization's Management and Leadership Conference in National Harbor, MD.
"This is the third year that we are presenting this award to top performers, and it's very rewarding to recognize their hard work and commitment to improving care," said Kevin Porter, Senior Vice President of Deyta Analytics.
This notable recognition is determined by using the Deyta Family Evaluation of Hospice Care (Deyta FEHC) survey results from approximately 1,700 partnering hospices contained in Deyta's FEHC database with an evaluation period of October 2013 through September 2014. Deyta identified Hospice Honors recipients by evaluating hospices' performance on a set of eighteen satisfaction indicator measures. The set of questions included only indicator measures, omitting qualifying, leader and demographic questions. Individual hospice performance scores were aggregated for the evaluation period and were compared on a question-by-question basis to a national average score calculated from Deyta's FEHC database.
Deyta's Hospice Honors methodology and a full list of 2015 Hospice Honors recipients can be found at http://www.deyta.com/hospice/hospice-honors.
With the industry-wide implementation of Hospice CAHPS currently underway, Deyta plans to transition Hospice Honors to be based upon performance on Hospice CAHPS measure indicators in 2016. For more information about Deyta's Hospice CAHPS program or performance improvement, contact Deyta at info(at)deyta(dot)com or 888.893.1937 x151.
About Deyta
Partnering with thousands of hospice, home health, and healthcare organizations, Deyta simplifies data-driven management, enabling our clients to overcome the mountains of data that cloud good judgment. With Deyta's solutions for advanced analytics, business intelligence, satisfaction surveys, and success services, healthcare leaders make proactive decisions that strengthen financial performance, improve operational efficiency, ensure CMS compliance, and provide better patient care. For more information, agencies may contact Deyta at [email protected] or 888.893.1937 x151.
About HEALTHCAREfirst
HEALTHCAREfirst provides leading-edge technologies that improve business and clinical functions to over 1,300 home health care and hospice agencies across the United States. HEALTHCAREfirst was one of the first home health care software vendors to recognize the industry's need for high quality software applications that are accessible over the internet. Based in Springfield, MO and one of the fastest growing providers of its kind, the company provides clients with web-available agency management software, business intelligence analytics, electronic medical record software, revenue cycle management software, billing services and coding services that ensure technology is not a barrier to patient care, but a powerful tool. HEALTHCAREfirst allows caregivers to focus on patients instead of paperwork. For more information call 800.841.6095 or visit the company's website at http://www.healthcarefirst.com.