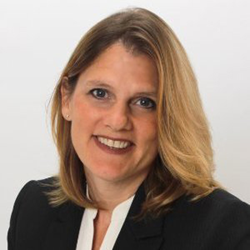 A seasoned business development leader like Ms. Duke, who has such a depth of experience in the payments industry is the perfect addition to our team
Toronto Canada (PRWEB) April 30, 2015
Award-winning leader in next-generation transaction processing and mobile payment technologies, Carta Worldwide, has announced a new Vice President of Business Development.
Elizabeth Duke joins Carta as a cultivated sales and marketing executive, bringing more than 25 years of experience in both corporate and consulting environments covering strategic sales management, product management and business development.
Ms. Duke is a highly respected expert in mobile payments and mobile wallets with direct experience on distinguished projects in Singapore, New Zealand, Australia, Canada, US and Latin America.
Ms. Duke has held senior level positions at MasterCard, C-SAM and Network for Electronic Transfers Singapore (NETS). She has developed expertise in business development, strategic planning and project delivery, e-commerce issues and solutions, mobile and NFC payments, cross-border transactions, card program development and business acquisition.
Prior to joining Carta, Ms. Duke was Vice President at MasterCard's Mobile Transaction Solutions (MTS) group, where she was responsible for a team of expert sales managers and pre-sales technicians focused on driving new business opportunities while growing existing relationships for MTS, covering USA, Canada and Latin America.
Brian Semkiw, CEO of Carta Worldwide commented, "We are at an inflection point in our business; a seasoned business development leader like Ms. Duke, who has such a depth of experience in the payments industry is the perfect addition to our team."
About Carta Worldwide
Carta is an award-winning leader in digital transaction processing and enablement technologies, delivering new and innovative financial products for the digital world. Carta empowers banks, MNOs, OEMs, merchants and others to enable existing cardholder accounts or issue new financial products for proximity and cloud-based transactions quickly and easily.
Carta is the only platform in the world that offers end-to-end issuance, processing and enablement for digital accounts, including tokenization, digital credential management and provisioning. Carta simplifies payments, delivering fastest time to market, agile product development, and lowest total cost of ownership.
http://www.cartaworldwide.com