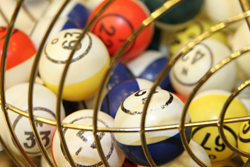 Sunny Isles Beach, Florida (PRWEB) April 30, 2015
The City of Sunny Isles Beach Cultural and Community Services Events Division continues to hold twice monthly bingo sessions in the City Commission Chambers at the Government Center at 18070 Collins Avenue. Winners receive gift cards or cash prizes.
While many programs take a hiatus in the summer, bingo continues to go strong throughout the entire year. Residents and visitors can take a nice break in the air-conditioned SIB City Commission Chambers for an eight game session. The first 5 games are played for a chance to win $25 gift cards from local businesses. The last three games of the session are played for the cash collected that day. All of the cash collected from the $2 entry fee goes back into that day's three cash pots.
Bingo is a great way to keep your mind sharp and your ears tuned into listening. Each number called is also displayed on the large television screens located on the right and left at the front of the chambers. That way, player can double check if they miss the verbal announcement. Bingo sessions are generally held the first and fourth Wednesdays of each month (unless the dates are adjusted for holidays).
Bingo sessions are held on Wednesdays, at 3:00 pm as follows:
May 6 and 27
June 3 and 24
July 1 and 22
August 5 and 26
Remember, the minimal fee of $2 per person per session is used to sweeten the pot for the 3 cash games. Winners of the five other games are awarded gift cards from local businesses. For more information on bingo or other program offerings, call 305.792.1706.