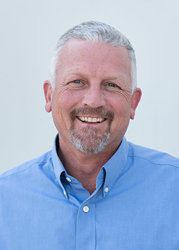 Children's Hunger Fund isn't going away after the weeks of disaster response are over.
Los Angeles, California (PRWEB) May 01, 2015
Children's Hunger Fund has launched a two-phase effort to serve those suffering in Nepal from the 7.8 magnitude earthquake, which struck the Kathmandu Valley in central Nepal on Saturday.
Since 2009 Children's Hunger Fund (CHF) has had a Mercy Network in Nepal, which is a collection of indigenous churches and NGO partners who distribute food from CHF on a regular basis to the poverty stricken in their local communities. With the earthquake, these trained local volunteers have stepped up to become the help their own communities vitally need. Children's Hunger Fund is supplying food, medical, and other aid to these brave men and women.
"When the news reached us of the quake, we were able to communicate with our lead partner on the ground there and were relieved to discover that he and his family were alright," says Dave Phillips, founder and President of Children's Hunger Fund. "However, the devastation is immense, with over 1.4 million reported in need of food. We are grateful that we have an established distribution network already in place to allow food and help to get to the communities quickly."
Children's Hunger Fund's Kathmandu network leader is a community leader and local pastor. He and his church members and those of neighboring churches are being the hands and feet for CHF to bring help to the victims.
"Our first phase of the project is to give swift, immediate aid. Because we have trusted partners on the ground, we have wired funds so they may immediately purchase food supplies to distribute. We are coordinating with our shipping partners on the best way to get product from the US into the afflicted areas," Phillips said.
However, relief aid is only the first part of the story. Phillips continues, "Immediate relief aid is critical but 'phase two' is where we have a unique advantage in helping the suffering, and that's to provide aid for rebuilding. While critical in the first weeks of aftermath, first responders are, by definition, not in it for the long haul when the people of Nepal begin to re-build their lives. In contrast, Children's Hunger Fund isn't going away after the weeks of disaster response are over. With our established presence in the country, we will continue to serve these children and families in the coming months and years."
Phillips points to the Philippines super typhoon, which struck in November of 2013, as an example. "Thanks to our generous supporters, we were able to quickly send 'phase one' relief. But our 'phase two' rebuilding continues even today, nearly 18 months after the disaster. While the super typhoon is out of the news, the people there continue to need help and we are supplying that. That's the model we plan to use for Nepal."
Individuals, churches, groups, or businesses wishing to donate can do so at ChildrensHungerFund.org/NEPAL or call 818.979.7100.
# # #
Children's Hunger Fund has been committed to gospel-centered mercy ministry for over twenty years. In all, CHF has distributed more than 1 billion dollars in food and other resources, serving the needs of more than 20 million children throughout the U.S. and in seventy-two countries worldwide. Since 1991, 99% of CHF's total revenue has been used for programs helping kids. More information can be found at ChildrensHungerFund.org.