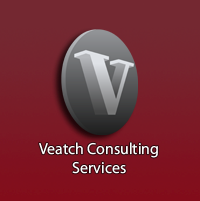 Helping Dentists Succeed Every Day!
(PRWEB) May 02, 2015
With the success that Veatch Dental Consulting has had over the years, the company is proud to welcome Neida Miranda and Alex Shields to the team. With Neida and Alex on board, Veatch Dental Consulting has over 41 years of combined experience working with dentists to ensure their success.
Neida Miranda has been in the dental field for 8 years. She was certified as dental assistant from Texas State Technical College in Waco, Texas. Customer service, positive attitude and showing the importance of oral hygiene to patients, Neida was moved to front desk and treatment planning. Her organization got her moved up into the billing and insurance department to keep accounts and patients at ease with their insurance benefits and using them wisely.
Neida's knowledge in the dental field, understanding and ability to explain procedures to patients, as well as her continuing training and education, lead her into being an Office Manager for three start-up practices where Neida got to help doctors reach their goals and visions of a successful office! Neida believes in team work, honest communication, hard work, patience, organization and teaching patients the importance of oral health.
"Every patient has a story or unfortunately a fear of the dentist and it feels great when you can change that for them. They want someone to trust, and we can help be part of a dental office that can make that happen. We show patients that we can help them feel better about their smile," Neida said.
Neida has learned something from every doctor and staff member that she has had the pleasure of working with, and at the end of the day, everyone has the same goal: taking care of patients and helping them get a healthy smile!"
Alex Shields joins Veatch Dental Consulting with 9 years of experience in customer service and communications. Alex studied at Mesa State College and has worked with nationwide corporations such as the American Taekwondo Association and Kindercare. Alex is excited to have the opportunity to keep our team organized and efficient. She will be responsible for coordinating travel to our clients' offices, credentialing, establishing essential services for our clients' offices and scheduling patients prior to the practice opening. Her commitment to excellent customer service, positive attitude and attention to detail will be a valuable asset to our team.
Veatch Consulting specializes in opening new dental start ups, orthodontic practices, practice management and dental marketing. With home offices in Texas, Colorado, and Virgina we are able to provide premium dental consulting services all over the United States. For additional information, call today to schedule a free consultation over the phone or in person on all the services Veatch Dental Consulting offers. For all of our contact information please visit our website.