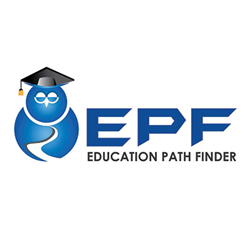 Novi, MI (PRWEB) April 30, 2015
Education Path Finder (EPF) has introduced an innovative way to help students match their needs with the right college. This global company was designed with students in mind and has made searching and connecting with colleges easier than ever before.
Edupathfinder.com has listened to students and parents and removed the barriers that many college search sites have. EPF talked with students and counselors and listened to what they want in a college search site. One of the first things student shared was that they were tired of having to create account after account just to do a college search. Edupathfinder.com has removed that barrier.
Education Path Finder's College Search works like this: Visitors come into the site and select what is important to them. Searches can be done by state, country; even radius within a zip code. Whether they are looking for a research university, a four year institution, or maybe a community, technical or vocational college, Education Path Finder has them covered. Their choices do not stop there; there are many more selection criteria that students can use when looking for the right match.
Education Path Finder works directly with guidance counselors and non-profit agencies to give students an easily accessible, comprehensive, cost-free option to college search. EPF gives students the ability to search for schools in 10 countries around the world. Education Path Finder's mission is to promote the educational goals of people around the world one student at a time.