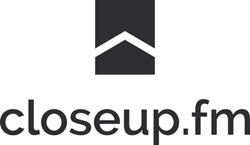 Closeup addresses a real problem faced by young artists: how to create and leverage a fan base in order to build a brand and monetize it.
Knoxville, TN (PRWEB) May 04, 2015
Closeup.FM is web-based software that facilitates pop-up events powered by fans. Bands use Closeup's do-it-yourself tools, ticketing, and free venue network to book concerts directly with their fans. Musicians can thus convert their online currency (likes, follow, pageviews, plays, etc.) into profitable offline businesses. Or to put it more simply, Closeup helps musicians find, monetize, and grow their fanbases.
The Closeup.fm beta went live in April 2014, and subsequently released a full-featured version of the platform last December. Bands and singer-songwriters can book single concerts or entire tours. Managers and booking agents can book pop-up concerts for their clients on empty nights between anchor shows and make tours as a whole more profitable. The Closeup.fm model thus works in parallel with those conventional club shows.
Knoxville-based Closeup.fm is also developing more technology to accommodate "baby bands" that struggle to sell tickets. The new app will enable them to make money playing live music while also building a strong fanbase.
Nathan Fray, CEO of Closeup.FM, said, "Closeup addresses a real problem faced by young artists: how to create and leverage a fan base in order to build a brand and monetize it. ACG's capital will allow us to throw more fuel on the fire. Look for us in your town soon!"
Eric Dobson, CEO of Angel Capital Group, elaborated on the advantages of the company saying, "We like addressing real-world problems, and we believe in Closeup's team. These are industry insiders who know how to build a brand. We expect great things to happen for this company."