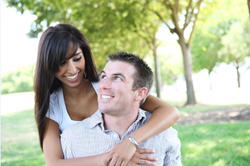 Los Angeles California (PRWEB) May 02, 2015
The month of April witnessed the launch of yet another dating site for those interested in interracial dating. The makers of the website claim to have included state-of-the-art communication features and top notch search algorithms to help users find their ideal match.
A representative of the website said, "The launch of this site marks our entry into the interracial dating segment. Although there are many websites in this segment, there are very few that are as efficient in helping users find the love of their life. Moreover, not every site gives users a complete bunch of features using which they can find a compatible partner. Our website has been designed to fulfill every desire of a person looking to date outside their race."
Interracial dating has become very popular ever since the government of America decided to scrap the laws that prohibited people from getting into relationship with a person belonging to a different race. Dating counselor and expert David Jones said, "Despite the fact that interracial dating is now legally acceptable, people hesitate to date outside their race due to certain misconceptions. Websites like these are doing an amazing job in bringing together these individuals on a common platform."
WhiteMenWithBlackWomen.com is absolutely free to join. The website boasts of innumerable communication features and advanced search options that enable users to find a compatible match based on their specific preferences. WhiteMenWithBlackWomen.com also sports a dedicated counselor and dating expert that can guide users on how to interact with like – minded people and find true love.