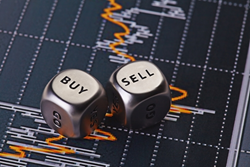 Real estate was the leading pick across the board regardless of genders, ages and household incomes
Chicago, IL (PRWEB) April 30, 2015
The Federal Savings Bank was pleased to read that Americans believe the No. 1 long-term investment is real estate, ahead of stocks and other investments, according to an April 23rd Gallup poll. The survey results suggested the housing market has recovered significantly and attitudes toward housing have improved after the financial crisis.
The poll showed 31 percent of Americans named real estate as the greatest long-term investment - the second straight year that property topped the list. Gallup noted that real estate was the leading pick across the board regardless of genders, ages and household incomes. The biggest demographic supporting real estate as a good investment was that of men age 50 and over.
Stocks received 25 percent of responses, while gold and savings accounts/CDs held 19 percent and 15 percent, respectively, according to the survey. Gold has continued to drop in the ratings.
"The percentages of Americans choosing real estate and stocks are steady this year compared with 2014," the report's authors stated. "This follows three years, from 2011 to 2014, of increasing partiality toward both investments as the housing and stock markets recovered and gold's appeal waned."
Ways to improve property investment
The Federal Savings Bank knows that there are various factors that could help a home become a profitable investment, such as its location. As first-time home buyers and other people think of their home as an investment, they should look for homes that are in good neighborhoods surrounded by excellent schools, nearby public transportation and within walking distance of shops and other amenities.
In addition to choosing a good location, homeowners could also undergo home improvement projects, including remodeling their bathroom or kitchen, replacing aging fixtures and painting the house.
First-time home buyers interested in homes as investments can contact The Federal Savings Bank, a veteran owned bank, to learn more about mortgages.