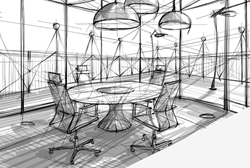 Coventry (PRWEB UK) 1 May 2015
Things in the Customer Experience space are rapidly changing and brands need to make sure that they're not just paying lip service to Customer Experience anymore. In order to succeed and offer a superior Customer Experience, brands need to aim to exceed customer expectations, rather than just trying to meet them.
To help brands deliver an exceptional Customer Experience, Rant & Rave has just published a comprehensive guide to building up a cross-functional Customer Experience Board.
From the vast amount of choice available to customers (and their increasing expectations as a result), to the shift in decision-making powers, this eBook explores some of the reasons why the stakes are so high in Customer Experience.
The piece explores why brands can benefit from putting a Customer Experience Board in place, as it allows for their Customer Experience strategy to be centralised, with representatives from anyone in the business who can directly impact the Customer Journey. The Board can then work together to identify which areas in the business need to be improved in order to offer an exceptional Customer Experience.
The eBook also goes into detail on how brands can start to put their customers first and what difference a Customer Experience Board will make to their business.
To read the New Customer Experience Manifesto: How to Create a Customer Experience Board, visit: http://ravingcontent.rantandrave.com/how-to-create-a-customer-experience-board.
About Rant & Rave

Rant & Rave (formerly known as Rapide) was launched in 2000 by Nigel Shanahan and is one of the UK's leading Customer Engagement specialists, counting half of the FTSE as clients.
Its multi-channel solutions let brands proactively communicate with and gather fast feedback from their customers to manage and measure their experience. By providing solutions which are customer, not brand, centric Rant & Rave helps its clients to transform Ranters into Ravers and turn happy customers into lifelong advocates.
To find out more about Rant & Rave visit http://www.rantandrave.com.