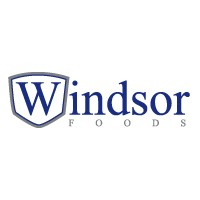 (PRWEB) May 04, 2015
"Food Cost Calculator" was featured on NewsWatch as part of its monthly AppWatch, which takes a look at the latest and coolest applications on the market for iOS, Android, and Windows. Joe Toohey, the host of AppWatch and technology expert, conducted the app review and shared with viewers how this application allows restaurant owners to manage and efficiently calculate food costs.
The restaurant industry is a vital cornerstone to this country's economy. In fact, the industry has an estimated 1.8 trillion dollar impact on the US economy. But as of now over 60% of new restaurants fail in the first three years in America, largely because they cannot calculate their food costs and profit per serving. With that in mind, Windsor Foods has created an app that gives restaurants a much needed tool for success.
The application is called the Windsor Food Cost Calculator. There are two sections to the app - Cost Per Piece and Cost Per Case. In the Per Case section, users enter the menu item - ravioli, chicken, steak, burritos, or whatever food is on their menu. Then, they enter the price they paid for the case and the number of units or pieces in the case. The user then has the ability to input the number of pieces or serving size they want to serve, what they paid for the garnishes or sauces to accompany it, and finally the menu price that they would like to set. The calculator will then tell them how profitable it is per serving as well as per case and give you what the food cost percentage is. And, it allows users to adjust the menu price up or down to best suit their needs or profit targets. The Per Piece section is similar, just calculated per piece instead of per case.
With over 50,000 downloads and counting, this free app is well on its way to helping many restaurants turn bad menu pricing decisions into good ones. So any restaurant owner out there should test this out in their kitchens today. Windsor Food Cost Calculator can be downloaded on iOS or Android devices.
To learn more, visit http://www.windsorfoods.com today.
About NewsWatch
NewsWatch is a weekly 30-minute consumer oriented television show that airs on the History Channel, FYI Network, and ION Network. NewsWatch regularly features top technology products and services, mobile applications for iOS, Android, and Windows devices, unique and beautiful travel destinations around the world, health and medical tips, and entertainment interviews on the show. NewsWatch airs on the History Channel at 6:00 – 6:30 AM ET/PT and on the FYI Network from 7:00 – 7:30 AM ET.
NewsWatch is located in the greater Washington, DC area and has been on air for over 25 years. For more information or to watch the most recent episode, visit http://newswatchtv.com/appwatch.html.