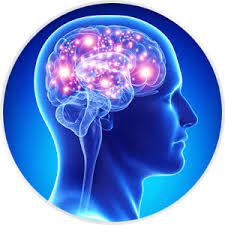 (PRWEB) May 05, 2015
"Neuroflexyn" was featured on NewsWatch as part of its monthly Health Watch, which features the latest health related products and services available to consumers. Susan Bridges, a health expert and host of NewsWatch, conducted the drink review and shared with viewers how this natural supplement is designed to help regenerate and replenish neurotransmitters.
The ability to focus on a task is crucial to achieving goals. It sounds obvious but focus is only achieved by putting and keeping attention on the task. Unfortunately, studies have shown that the average attention span of individuals has decreased from about 12 seconds to 8 seconds in the last 15 years. But it's not all bad news because there are people hard at work developing supplements to help brains function better.
One such supplement is Neuroflexyn. It's a blend of natural ingredients and compounds, some of which have been effective in various treatments, that work together to help regenerate and replenish neurotransmitters in the brain. Neurotransmitters are the chemicals which send signals throughout the body telling it what to do. Neuroflexyn helps people stock up a reserve of neurotransmitters so when a person is carrying out a focus-heavy task they don't run out.
Studies conducted on the key ingredients in Neuroflexyn have shown the effectiveness of these ingredients and how they can benefit your brain function. Bottles of Neuroflexyn can be picked up from Amazon and Neuroflexyn.com. The price is $49.95 for a bottle and there are special prices for buying packs of 3 or 5.
To learn more, visit http://www.neuroflexyn.com today.
About NewsWatch
NewsWatch is a weekly 30-minute consumer oriented television show that airs on the History Channel, FYI Network, and ION Network. NewsWatch regularly features top technology products and services, mobile applications for iOS, Android, and Windows devices, unique and beautiful travel destinations around the world, health and medical tips, and entertainment interviews on the show. NewsWatch airs on the History Channel at 6:00 – 6:30 AM ET/PT and on the FYI Network from 7:00 – 7:30 AM ET.
NewsWatch is located in the greater Washington, DC area and has been on air for over 25 years. For more information or to watch the most recent episode, visit http://www.newswatchtv.com/healthwatch.html