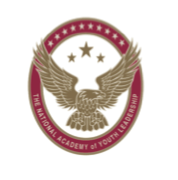 Washington, DC (PRWEB) May 04, 2015
The National Academy of Youth Leadership has launched today to inspire and support high school students who are passionate about creating an exponential future for themselves and our world. http://www.CongressOfFutureLeaders.com
"This nation needs more motivated, principled and intelligent leaders to conquer the great challenges and opportunities of the 21st century," said Dr. Connie Mariano, Senior Advisor to the National Academy of Youth Leadership.
Most Academy services will be completely free of charge. Among the free services offered are online social networks through which future leaders can communicate and collaborate; opportunities for students to be guided and mentored; and communications for parents and students on college acceptance and finances, skills acquisition, internships, career guidance and much more.
The Academy's tuition-based program is the Congress of Future Young Leaders, to be held in February 2016 in Washington, DC, for high-achieving high school students.
The Congress has strict academic requirements, and students must have a minimum 3.5 GPA (or equivalent). All Congress delegates are nominated by their teachers or the Academy based on proven academic performance and leadership potential, and have earned this public recognition of their achievements and commitment.
"The Congress of Future Young Leaders will be the premier annual gathering of America's most brilliant high school students, said Richard Rossi, Academy Executive Director.
At the Congress, students will be mentored by luminaries in a wide variety of fields as well as leaders from government and the public sector, including Nobel Laureates, captains of industry, humanitarians, academicians and young achievers. See confirmed speakers to date at http://www.congressoffutureleaders.com/confirmed-speakers/
The Academy is proud to provide thousands of full academic scholarships to students who are selected by their teacher or guidance counselor for leadership ability and academic achievement to attend the Academy's Congress of Future Young Leaders. In addition, the Academy offers substantial partial scholarships for students to attend the Congress based on financial need.
The National Academy of Youth Leadership, along with the National Academy of Future Physicians and Medical Scientists, and the National Academy of Future Scientists and Technologists is sponsored by the National Academies, which is committed to supporting America's high-achieving high school students through career- and focus-area programs and services.
The Academy pays taxes, accepts no taxpayer assistance or private subsidies, and is completely self-sustaining through tuition from academic seminars and conferences.
The National Academy of Youth Leadership is based in Washington, DC and has an office in Harvard Square, Cambridge, MA.
Contact:
Lisa Rossi
LisaRossi(at)TheNationalAcademies(dot)com
Office: 202-599-8442, x 701
Jillian Katz
JillianKatz(at)TheNationalAcademies(dot)com
###