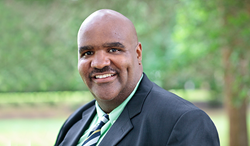 For over a decade I've been using predictive analytics to guide my enrollment management decision making. It has played an important role in helping me to meet institutional objectives and ensure student success
Conway, NH (PRWEB) May 04, 2015
Rapid Insight Inc., a leading provider of easy to use predictive analytics and data blending software for higher education, announced today that it will sponsor a live webinar hosted by University Business, featuring the University of North Carolina - Greensboro. The webinar will take place on May 5, from 2:00 PM to 3:00 PM Eastern Time, and will be given by Dr. Bryan Terry, UNCG's Associate Provost for Enrollment Management.
With the help of predictive modeling, the University of North Carolina - Greensboro was able to increase student retention by 4.5 points in one year. "For over a decade, I've been using predictive analytics to guide my enrollment management decision making. It has played an important role in helping me to meet institutional objectives and ensure student success," said Dr. Bryan Terry.
Topics of the webinar will include:

How to create a data driven environment on your campus
Strategies for using data to positively impact strategic decisions
A brief overview of the Rapid Insight Predictive Analytics Platform
To learn more or to register: http://www.rapidinsightinc.com/success
About University Business:
University Business is the leading publication for senior managers at colleges and universities throughout the United States, reaching 75,000 leaders who manage enrollment, technology, business, finance, facilities and academic affairs.
About Rapid Insight Inc.:
Rapid Insight Inc. is a leading provider of predictive analytics software and solutions that provides organizations with the ability to make data-driven decisions. Focusing on speed, efficiency, and usability, Rapid Insight products enable users of any skill level to quickly turn their raw data into actionable information. The company's analytic software platform simplifies the extraction, analysis, reporting, and modeling of data for clients ranging from small businesses to Fortune 500 companies. For more information, visit: http://www.rapidinsightinc.com.