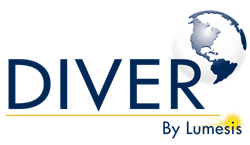 We are delighted to be working with an industry leader like Pershing to ensure that their clients have access to the most current information...
Stamford, CT (PRWEB) May 05, 2015
Lumesis, Inc., a leading provider of business efficiency, regulatory compliance and data solutions for the municipal market has announced a new strategic relationship with Pershing, a BNY Mellon company, that will give immediate access to DIVER Advisor's municipal bond reports and compliance solutions to Pershing clients. The content integration into Pershing's platform for broker-dealers, wealth managers and advisors will provide these Pershing clients with immediate access to required information for disclosure and ongoing portfolio surveillance.
"We are delighted to be working with an industry leader like Pershing to ensure that their clients have access to the most current information, whether they are providing required information to retail and non-SMMP clients for primary or secondary market trades, or conducting research," said Gregg L. Bienstock, Esq., CEO and Co-Founder of Lumesis.
DIVER Advisor was developed to help the muni bond industry leverage technology to stay ahead of a changing compliance landscape. "Integration into the Pershing workflow makes research and compliance with time-of-trade, supervision and suitability rules simple and seamless," said Tim Stevens, CFA, President, COO and Co-Founder of Lumesis.
"We're pleased to be the first clearing and custody provider to make DIVER Advisor available, at no cost, to our clients. With DIVER Advisor Muni Bond Reports fully integrated into Pershing's BondCentral workflow, it's easy for advisors to get the most current muni bond information they need, when they need it," says John Vrettos, Director of Fixed Income Business Development at Pershing. "In conjunction with other guardrails that come out of the box with Pershing's platform, advisors and their firms can now incorporate municipal bonds into their practices with increased confidence thanks to DIVER Advisor."
About Lumesis
Lumesis, Inc. is a financial technology company focused on providing business efficiency, data and regulatory solutions to the municipal bond marketplace. Founded in 2010, Lumesis is completely dedicated to serving the municipal market with industry-leading analysis and compliance solutions that meet the needs of an evolving regulatory environment. Today, the company's DIVER platform helps hundreds of firms with over 40,000 users efficiently meet credit, regulatory and risk needs. Lumesis investors include Safeguard Scientifics, Inc. (NYSE:SFE) Learn more at http://www.lumesis.com
About Pershing
Pershing and its affiliates provide global financial business solutions to advisors, asset managers, broker-dealers, family offices, registered investment advisor firms and wealth managers. A financial services firm located in 23 offices worldwide, Pershing provides business-to-business solutions to clients representing 5.8 million active investor accounts on the U.S. platform. Pershing affiliates are members of every major U.S. securities exchange, and its international affiliates are members of the Deutsche Börse, Australian Stock Exchange, Irish Stock Exchange, London Stock Exchange and Toronto Stock Exchange. Pershing LLC (member FINRA/NYSE/SIPC) is a BNY Mellon company. Additional information is available on pershing.com, or follow us on Twitter @Pershing.
About BNY Mellon
BNY Mellon is a global investments company dedicated to helping its clients manage and service their financial assets throughout the investment lifecycle. Whether providing financial services for institutions, corporations or individual investors, BNY Mellon delivers informed investment management and investment services in 35 countries and more than 100 markets. As of March 31, 2015, BNY Mellon had $28.5 trillion in assets under custody and/or administration, and $1.7 trillion in assets under management. BNY Mellon can act as a single point of contact for clients looking to create, trade, hold, manage, service, distribute or restructure investments. BNY Mellon is the corporate brand of The Bank of New York Mellon Corporation (NYSE: BK). Additional information is available on http://www.bnymellon.com, or follow us on Twitter @BNYMellon.