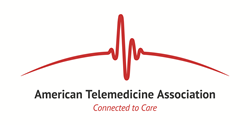 Washington, DC (PRWEB) May 01, 2015
It's raining bills on Capitol Hill with members in both the Senate and House introducing proposals to expand federal support for telemedicine.
"Such action is unprecedented in the 22 years that ATA has been working with Congress," said Jonathan Linkous, CEO of the American Telemedicine Association (ATA). "These actions signify how the nation is poised to embrace the use of telecommunications in the delivery of care. This is one more step in fulfilling ATA's mission to improve quality, access, equity and affordability of healthcare."

Rep. Gregg Harper (R-MS) recently introduced his Telehealth Enhancement Act as H.R. 2066. The bill will strengthen Medicare, Medicaid and federal telecommunications programs through expanded telemedicine coverage. It has strong bi-partisan support from all sides of the political spectrum and additional sponsors are expected.
A Senate companion bill to H.R. 2066 will be introduced in the coming week by Sen Thad Cochran (R-MS) and others. Interest in the Senate was highlighted in a Committee hearing last week where 17 Republican and Democratic Senators expressed their strong support for measures that will transform healthcare through the use of telemedicine.
Also this week, the House Energy and Commerce Committee released a long-awaited discussion draft of its 21st Century Cures bill. The bill covers a range of innovations related to digital healthcare. Portions related to telehealth were once thought scrubbed but may still include provisions thanks to the strong support of the Committee's leadership and a Congressional telehealth working group.
Soon Mike Thompson (D-CA) will introduce the Medicare Parity Act, which also has strong bipartisan support. The bill will remove restrictions to telemedicine in Medicare and require parity with in-office visits.
About the American Telemedicine Association
The American Telemedicine Association is the leading international resource and advocate promoting the use of advanced remote medical technologies. ATA and its diverse membership work to fully integrate telemedicine into healthcare systems to improve quality, equity and affordability of healthcare throughout the world. Established in 1993, ATA is headquartered in Washington, DC. For more information visit http://www.americantelemed.org