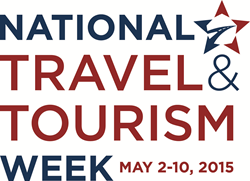 The Greater Ontario area is identified as a sub market for reporting purposes due to rapid growth
Ontario, California (PRWEB) May 04, 2015
According to the Greater Ontario Convention & Visitors Bureau the hospitality industry is growing in leaps and bounds. We are happy to report that 1 out of every 5 jobs added in 2013 was in the Leisure and Hospitality sector. In Ontario and Rancho Cucamonga there were 1,251 new jobs or 17.6% of all new jobs in the past year attributed to growth in the hotel industry. The 2014 results were greater than 2013 and we anticipate even higher percentages in 2015.
Hotel lodging data Year over Year for Ontario and Rancho Cucamonga for the reporting month of March 2015 shows positive gains.

Ontario occupancy is 77.60%, up 6.90% YOY with Full Services hotels leading the way, up 10.8% YOY
Rancho Cucamonga occupancy is 89.20%, up 7.80% YOY
Ontario ADR is up 7.30% with Economy hotels leading the way, up 9.0% YOY
Rancho Cucamonga ADR is up 9.50%
Ontario RevPAR is up 14.70% with Full Services and Limited Service hotels leading the way, up 15.00% YOY
Rancho Cucamonga RevPAR is up 9.4%
In fact, there has been such rapid growth that organizations who track lodging have identified the Greater Ontario area as a sub market for reporting purposes. For the first time, "The Southern California Lodging Forecast" by PKF Consulting USA has identified the Ontario / Rancho Cucamonga area as a distinct submarket within the Inland Empire. Prior forecasts only reported on the overall Inland Empire.
The Inland Empire was among the regions hardest hit by the recession in California, but it has since added back jobs at a pace exceeded only by the flourishing tech hubs in San Francisco and Santa Clara, said John Husing, chief economist for the Inland Empire Economic Partnership. "We were in a hole, but we climbed the ladder and now we're out in the sunshine," Husing said at a recent event at the DoubleTree Hotel near Ontario Airport.
Sunshine is one of the richest assets we have in the Inland Empire and at Ontario Convention & Visitors Bureau we tout it all the time to prospective visitors. Our mission is to bring visitors to the Greater Ontario region for an overnight or longer stay – from the leisure traveler to a larger convention we are the area experts to welcome visitors and assist in their travel and destination needs. The economic recovery for the Inland Empire continues and that is having a positive impact on hotel occupancy and the average daily rate. According to IHS Global Insight, Economic growth for the Inland Empire is also looking very bright, and is actually predicted to be the highest in California, growing at an average annual rate of 4.2 percent through 2020 and beating out both Phoenix and Houston.
Nationally, Travel Rally Day is a concerted effort to demonstrate travel's positive impact on local workers, businesses and economies—and, of course, on the personal lives of travelers. Individual events are staged in cities nationwide during National Travel and Tourism Week. The goal of Rally Day is to unite the local travel community with supporters and to publicly represent the importance of travel. Travel Rally Day is Tuesday, May 5, 2015.
Travel Facts
Travel and tourism is one of America's largest industries
Generated $2.1 trillion in economic output in 2014, with $927.9 billion spent directly by domestic and international travelers.
Directly generated $141.5 billion in tax revenue for local, state and federal governments.
Direct spending by resident and international travelers in the U.S. averaged $2.5 billion a day, $105.8 million an hour, $1.8 million a minute and $29,398 a second.
Each U.S. household would pay $1,147 more in taxes without the tax revenue generated by the travel industry.
Travel and tourism is America's largest services export industry
$220.6 billion in travel exports (international travelers paid a total of $43.7 billion in passenger fare receipts)
Travel now accounts for 10 percent of all U.S. exports of goods and services (as of February2015).
The U.S. travel and tourism industry generated nearly $74 billion in trade surplus for the U.S. economy in 2014.
Travel and tourism is one of America's largest employers
Travel supports 15 million jobs in the U.S.—8 million direct tourism jobs and 7 million indirect and induced jobs.
One in every 9 American jobs depends on travel.
$221.7 billion in travel-generated payroll for those employed directly in U.S. travel industry.
Travel is among the top 10 industries in 49 states and D.C. in terms of employment.
Since the employment recovery began, the travel industry has added 865,600 jobs and has outpaced job growth in the rest of the economy by 37 percent.
Greater Ontario prepared to reap the rewards of Travel & Tourism
California Welcome Center set to open at Ontario Mills Mall
The State of California is predicting visitor spending will reach a record $117 Billion in 2015 and Annual tourism expenditures throughout California are primed to reach $135.6 Billion by 2016. The Greater Ontario Convention & Visitors Bureau was recently awarded by the State of California to build, own and operate a California Welcome Center. Set to open this summer at Ontario Mills Mall the California Welcome Center will be a major resource not only for the visitor but for our local community to learn about their own home town with all the events, entertainment options, and natural resources that make the Greater Ontario and Inland Empire a fantastic place to live, work, and play.
In 2014 the occupancy growth for the Greater Ontario hotels was more than two times larger than other destinations in Southern California such as Long Beach, Riverside, Anaheim and Pasadena. In 2015 it is projected that the Greater Ontario market will continue to grow; and specifically occupied rooms are forecast to increase by 5 percent. We attribute the increase to the improving economy, new business growth, and the efforts of the Greater Ontario Convention & Visitors Bureau to produce signature events like Huck Finn Jubilee, Route 66 Reunion, and the Christmas on Euclid Experience which means we draw more visitors to the area and the need for more hotel rooms. The economic impact from these annual events in combination with the two Inland Empire Restaurant Weeks was more than 53 million dollars in 2014. As attendance grows the increases in 2015 to the economy will continue to increase as well. The Greater Ontario Convention & Visitors Bureau is set to welcome visitors – we celebrate National Travel & Tourism Week doing by what we do best by bringing more visitors to our area.
About The Greater Ontario Convention & Visitors Bureau
The Greater Ontario Convention & Visitors Bureau is the official destination marketing organization to promote the cities of Ontario and Rancho Cucamonga California to visitors nationally and internationally. As destination experts we provide groups and meeting professionals with an unbiased, comprehensive resource when booking a tour, convention, meeting or event within the cities of Ontario and Rancho Cucamonga, California. Ideal for leisure and business travel, the region boasts scenic mountains, deserts, vineyards and metropolitan areas that are both historic and cosmopolitan in character. For meeting needs of all sizes – from a conference room to a citywide convention utilizing the Ontario Convention Center – or for a special exposition or sporting event, the Greater Ontario Convention & Visitors Bureau will provide the necessary destination support tools to execute a successful experience. Visit http://www.discoverontariocalifornia.org