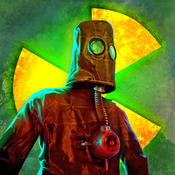 (PRWEB) May 06, 2015
"Radiation Island" was featured on NewsWatch as part of its monthly AppWatch, which takes a look at the latest and coolest applications on the market for iOS, Android, and Windows. Joe Toohey, the host of AppWatch and technology expert, conducted the app review and shared with viewers how this is one of the best graphic games on iOS.
Touted as one of the best graphics games on iOS, Radiation Island is exceptional. It's loved by users, which is obvious because of its rating of 4 ½ stars on iTunes. The concept behind this is popular game is that the player is a soldier who is caught in an alternate dimension where Japanese soldiers have become zombies and numerous threats surround them.
For a small price of $2.99, iOS users are taken through a simple tutorial to get them started. After that, the player is in survival mode. They travel the island discovering different items that explain what they are doing there and how to get back to their dimension. Users can explore the forest where they battle wolves, lions, and bears. Players investigate old villages and run down military compounds. But they need to watch out for zombies that are trying to kill them. Players can even dive and swim in the water, if they can avoid the hungry killer crocs that it is.
To learn more, visit http://www.atypicalgames.com/radiationisland today.
About NewsWatch
NewsWatch is a weekly 30-minute consumer oriented television show that airs on the History Channel, FYI Network, and ION Network. NewsWatch regularly features top technology products and services, mobile applications for iOS, Android, and Windows devices, unique and beautiful travel destinations around the world, health and medical tips, and entertainment interviews on the show. NewsWatch airs on the History Channel at 6:00 – 6:30 AM ET/PT and on the FYI Network from 7:00 – 7:30 AM ET.
NewsWatch is located in the greater Washington, DC area and has been on air for over 25 years. For more information or to watch the most recent episode, visit http://newswatchtv.com/appwatch.html.