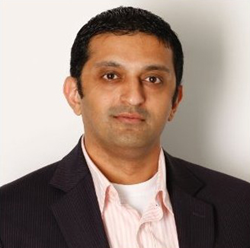 Chicago, IL (PRWEB) May 04, 2015
With over 19 years of technical experience, Jay Parekh will bring extensive field background in Microsoft, end user computing and mobility practices. In his most recent role prior to joining Netrix, Parekh was a national practice director at Project Leadership Associates, Inc. [PLA]. The focus of this role included growth and management of the Enterprise Windows Services solution group as well as having a strong alignment on the legal vertical.
As a director on the engineering team, Parekh will manage the end user computing and mobility practices to focus on device management solutions and optimize the end user experience. His role immediately impacts Netrix's already outstanding team of engineers. Parekh is in a position to assist clients to select and implement the best solution to maintain productivity, while securing devices. His focus will no doubt help to continually raise Netrix's bar of excellence.
Rob Dang, a managing partner, said, "We are excited to have Jay as part of the professional services leadership team. He will be playing a critical role in expanding our overall strategy that extends from end user computing to cloud. Jay's specific expertise will be of immense value to our clients and partners as it specifically addresses the most user impacting piece of the IT puzzle namely control of the end user computing devices and personal mobile solutions."
Parekh commented, "I'm thrilled to join Netrix during this time as the company is growing and expanding at a remarkable pace. I look forward to bringing an end user computing and mobility focused practice that we can offer to our customers. This year alone we will see new releases from Microsoft around Windows 10, Office and System Center. This is a great time for us at Netrix, and I'm excited to be part of it!"
Parekh joins Don Penland, director of online productivity, and Neil Parekh, director of presales engineering, to further expand Netrix's services around Microsoft solutions. Netrix has 350 employees with presence in over 15 locations nationally and internationally.