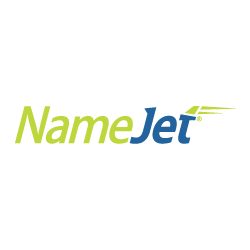 "Pronounceable 3 character .com domains are rare, and REZ.COM has multiple meanings, which makes it valuable to a variety of businesses and investors." - Jonathan Tenenbaum, General Manager, NameJet
Kirkland, WA. USA (PRWEB) May 01, 2015
The pronounceable, 3 character domain name REZ.COM is available exclusively on NameJet's award winning domain name backorder and auction system. This domain is one of several valuable LLL.COM's currently available on NameJet.
REZ.COM is a highly recognizable and memorable web address for virtually any business worldwide, in any language. Rez can be used as a shortened version of the words reservation, reserve, resolution, reservoir, resurrection, residue, resin and respect. The word Rez also has multiple slang meanings according to the Urban Dictionary definition.
In addition to REZ.COM, NameJet is also currently offering other high-value 3 character .com domain names such as EXX.COM, KEO.COM and VEO.COM.
"We are very excited to be auctioning REZ.COM on NameJet," said Jonathan Tenenbaum, General Manager of NameJet. "Pronounceable 3 character .com domains are rare, and REZ.COM has multiple meanings, which makes it valuable to a variety of businesses and investors. We feel this domain is similar to LOV.COM which we sold in October 2014 for over $91,000. We also have some other high-value LLL.COM domains that we are currently auctioning on the platform and are very excited about."
REZ.COM is available to backorder now at NameJet.com. The 3 day public auction will begin on Monday, May 4, 2015 and will end on Wednesday, May 6, 2015.
About NameJet
NameJet, LLC, a joint venture between eNom, Inc., a subsidiary of Rightside (NASDAQ: NAME) and Network Solutions, LLC, a subsidiary Web.com (NASDAQ: WWWW), is the world's leading domain name auction platform. Launched in 2007, NameJet has since processed more than 200,000 domain auctions on its award-winning and easy-to-use website. With an exclusive inventory of expired and deleted domains from several of the largest registrars, plus top-quality premium name listings and drop-catching services, NameJet is the industry's most trusted auction and aftermarket services provider.