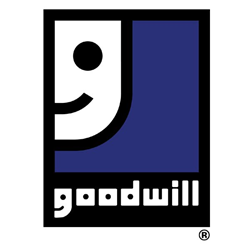 ROCKVILLE, MD (PRWEB) May 01, 2015
Goodwill agencies across the United States and Canada will host career fairs on May 3-9 as part of Goodwill Industries Week. This year's career fairs will include 400 events in 158 cities, and include job opportunities in the following sectors: finance, healthcare, hospitality, retail, and other high growth industries.
As North America's leading nonprofit provider of job placement, training and other community-based services, Goodwill® is helping people overcome challenges that prevent them from finding and keeping good jobs.
"It's not enough that some people are finding work — we want all job seekers to have success," said Jim Gibbons, president and CEO of Goodwill Industries International. "Throughout its history, Goodwill has worked hard to connect everyone who wants to work with good jobs. The Goodwill career fairs bring together employers seeking skills and job seekers ready to work."
Everyone in the community can do their part by donating things they no longer need to Goodwill. The sale of donated goods at Goodwill stores and online helps fund its job placement and training services. Last year, 5,400 people benefited from Goodwill's career fairs.
Since 1951, Goodwill Industries Week has taken place the first full week of May. For more information about Goodwill Industries Week and to find in-person career fairs or to attend a career fair, visit http://www.goodwill.org.
About Goodwill Industries International
Goodwill Industries International is a network of 165 community-based agencies in the United States and Canada with a presence in 14 other countries. Goodwill is one of America's top 20 most inspiring companies (Forbes, 2014). Goodwill agencies are innovative and sustainable social enterprises that fund job training programs, employment placement services and other community-based programs by selling donated clothing and household items in more than 3,000 stores and online at shopgoodwill.com®. Local Goodwill agencies also build revenue and create jobs by contracting with businesses and government to provide a wide range of commercial services. In 2013, more than 9.8 million people in the United States and Canada benefited from Goodwill's career services. To learn more, visit goodwill.org.
To find a Goodwill location near you, use the online locator at Goodwill.org or call (800) GOODWILL. Follow us on Twitter: @GoodwillIntl and @GoodwillCapHill, and find us on Facebook: GoodwillIntl.
Contact
Lauren Lawson-Zilai
Director, Public Relations
Goodwill Industries International
(240) 333-5266
lauren.lawson(at)goodwill(dot)org
Charlene Sarmiento
Public Relations Program Manager
Goodwill Industries International
(240) 333-5590
charlene.sarmiento(at)goodwill(dot)org