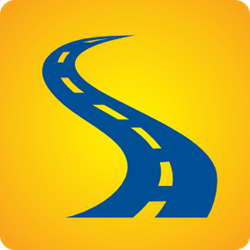 Our tools are designed to simulate the exam experience for our students and provide invaluable training for the actual test
Boston, MA (PRWEB) May 03, 2015
Dynamic Path, a leader in test preparation services, announced today the availability of the new FAA Private Pilot test prep module.
The module is geared towards applicants for private pilot certification, which allows for non-commercial operation of appropriate aircraft and is the most popular form of certification for pilots in the United States. The written test is typically taken after flight training and before the final practical flight test. There are around 200,000 certified private pilots in the United States.
The exam study questions contained within the free Dynamic Path app cover a diverse set of topics, including navigation, flight planning, weather, regulations, airspace, flight-related physics, and more, and can be accessed via desktop through a web browser or mobile device app. Students can simulate the exam experience by setting their own question and time constraints.
In addition to 95 questions assessing students' knowledge, the module also provides correct answers and explanations to improve test takers' expertise. All questions come from the FAA's official question bank, with answers and explanations created exclusively for Upward Mobility by a federally licensed pilot.
"We are excited to add to our list of exam preparation tools with the new FAA Private Pilot test module," said Victoria Slingerland, CFO and co-founder of Dynamic Path. "Our tools are designed to simulate the exam experience for our students and provide invaluable training for the actual test."
With this addition, Dynamic Path now offers preparation tools with hundreds of study questions for over 100 exams. To view the free practice test, visit the FAA Private Pilot Test Module on the Dynamic Path website.
Dynamic Path is a test prep app and website enterprise based in Boston. Dynamic Path prides itself on providing free and low-cost test prep for over 100 professional and academic standardized exams, including high school and college admissions tests, IT certification exams, business and professional development exams, teaching exams, and medical board exams.