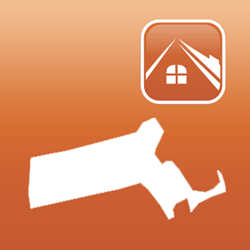 Upward Mobility continues to innovate in providing the tools that our customers need and will continue to meet demand in a diverse set of content areas
Boston, MA (PRWEB) May 05, 2015
Test prep services leader Upward Mobility announced today an expansion to its Real Estate Exam Prep app series in partnership with United Real Estate Media. The addition of 33 new real estate apps brings the total number by Upward Mobility in this subject area to 45, covering 43 U.S. states, as well as two additional apps focused on real estate vocabulary and nationally applicable real estate concepts.
State real estate agent exams are required for licensing as a professional real estate broker after completing formal education on the subject. Requirements for licensing and examination vary by state, and some states require both the state exam as well as the national exam. Common topics covered include real estate law, financing, brokerage, encumbrances, contracts, business opportunities, appraisal, terminology, subdivision, and land descriptions.
Each of Upward Mobility's apps contains hundreds of practice test questions on relevant topics, and has a variety of modes, including (1) flow-through: progressing through the premium curriculum question-by-question; (2) review mode: keeps track of questions answered and allows the user to jump to specific topics they want to work on; and (3) test mode: allows the user to simulate an exam by setting the time, categories, and number of questions.
"We are pleased to expand our real estate exam prep tools based on the demand from the market," said Victoria Slingerland, president and co-founder of Upward Mobility. "Upward Mobility continues to innovate in providing the tools that our customers need and will continue to meet demand in a diverse set of content areas."
Upward Mobility apps are available on iTunes for iPhone, iPad, and Mac; Google Play for Android; Amazon Kindle; Windows 8 and Windows Phone; and Nook.
Upward Mobility is a test prep app and website enterprise based in Boston, and is a 100% woman and minority-owned company (SOWMBA-certified). Upward Mobility prides itself on providing free and low-cost test prep for over 100 professional and academic standardized exams, including high school and college admissions tests, IT certification exams, business and professional development exams, teaching exams, and medical board exams.