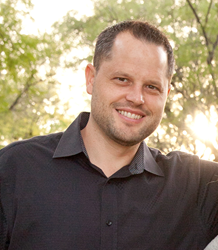 "We monitor traffic from front to back and we run various forms of split testing to see how traffic is engaging"
Phoenix, Arizona (PRWEB) May 27, 2015
Genius Monkey is pleased to announce that through the use of their advanced programmatic marketing technology, they have boosted sales for the Utah Honda Dealers Association, which provides advertising support on a regional level for seven Utah-based dealers.
Until recently, the majority of Honda's marketing was through television and radio media. In 2014 the Utah Honda dealers changed their marketing strategy and, with the help of Genius Monkey, shifted their marketing campaigns more towards targeted digital ads, directing them to customers that had previously shown an interest in the Honda brand or "like" vehicles.
In 2011 Larry John Wright, Inc., the Utah Honda Dealers Association's advertising agency, brought Genius Monkey into the picture. While the ads they were running at the time were effective, the increase in traffic that came about with the implementation of the programmatic platform was compelling enough for Honda to shift more advertising funds in that direction.
While sales for Honda on a national level have been flat, reaching only 99% of the prior year-to-date sales (as of the end of the third quarter of 2014), the story for the Utah Honda Dealers' sales differs. For the same time period, their sales are up 116%.
There are other factors attributed to the increase in sales for the Honda dealers, including a more aggressive sales plan and more ads taking on the competition. The most notable result, however, is the substantial increase in online spending. There are tens of thousands more qualified visitors to the site, and online traffic is up 142% year over year.
In addition, Utah Honda's web traffic has increased substantially, resulting in millions of additional online impressions. Genius Monkey is able to monitor the ad results and modify each marketing campaign as needed, in real time, gaining an increased return on investment.
Optimize Online Television (OOTV) incorporates many networks, including Google's networks (like YouTube) to help deliver the content and to target specific customers. It gives marketers the ability to target and strike qualified leads. Much of the credit for Utah Honda Dealers Association's vast marketing improvements can be attributed to Genius Monkey's signature platform, OOTV. These pre-roll videos grab the attention of car shoppers. They work together with Optimize Online Image Ads (OOIA) and search functions that place the Honda dealers directly onto the screens of potential customers.
"We monitor traffic from front to back and we run various forms of split testing to see how traffic is engaging, always looking for opportunities to optimize," says Jeremy Hudgens, Genius Monkey's Director of Client Solutions.
Genius Monkey provides clients with access to their team of "highly intelligent primates" that can increase the speed of the evolution of the average company's online success by utilizing advanced marketing technology. The data-collecting algorithms work to increase ROI and brand awareness. By implementing this online marketing strategy, companies reach millions of targeted customers with ease and convenience.
For more information on Genius Monkey, or current trends in the online marketing and advertising industry, visit Genius Monkey online at GeniusMonkey.com. To schedule an interview with Jeremy Hudgens, please call him at 1-800-595-3462 or email him at [email protected]