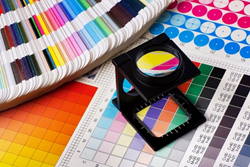 home sellers should be sure to paint the walls neutral colors like white or beige so house hunters can easily paint over it
(PRWEB) May 02, 2015
When existing homeowners are ready to upgrade from a starter home and into a bigger place, The Federal Savings Bank, a Midwest based lender, knows that they will likely desire a property that is move-in ready. This is what many buyers in the market want: a house that doesn't need extra work. According to December 2014 report by Demand Institute, 67 percent of households believe it's important for a home to require little or no renovation or improvements. However, only 41 percent said they were happy with their current home's renovations.
Before property owners sell, they might have to put some thought into how they can get their houses prepared for new owners. Here are tips The Federal Savings Bank has put together to make sure a home is ready for someone new with home improvement projects:
1. Paint walls with neutral colors
As potential home buyers walk through a home, they want to imagine how they would reinvent that space as their own. However, walls painted in bright or neon colors could prevent them from doing this. Rather than keeping the walls the color they prefer, home sellers should be sure to paint the walls neutral colors like white or beige so house hunters can easily paint over it.
2. Remodel the kitchen
Demand Institute noted that updated kitchens are among the most desirable features in a home with 62 percent of households believing modern appliances and fixtures are crucial. Before putting up a "for sale" sign, remodel the kitchen by using smart appliances or replacing the home's original appliances with newer ones.
3. Substitute old carpeting or flooring
About 1 in 4 households anticipate ripping up their current carpeting and flooring in the next three years, according to Demand Institute. Homeowners could plan ahead to do this work before the next owners arrive. If they have carpet, home sellers could put in hardwood floors to change up the look of their home.
4. Fill in holes or damage in walls
After years of living in a place, there may be scratches or holes in walls from kids roughhousing, moving furniture or picture frames. Fill in these gaps or hire a contractor to do the job so the walls are presentable during showings.
5. Replace aging roof
While roofs can last a long time, replacing a weathered roof could help homeowners sell their house and convince buyers that their home is move-in ready. They can even advertise this fact on home listings to help sell the home sooner.
Contact the Federal Savings Bank, a veteran owned bank, to learn more about mortgages.