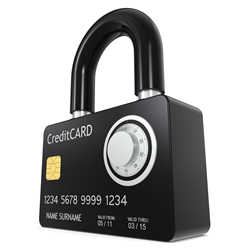 pcipolicyportal.com Launches All New PCI Policies and Procedures & Templates for Storefront Merchants and Online Retailers Seeking Rapid Version 3.1 PCI DSS Compliance.
Dallas, TX (PRWEB) May 04, 2015
Merchants and online retailers seeking to become compliant with the newly released version 3.1 PCI DSS standards can look to the proven experts at pcipolicyportal.com for industry leading PCI policies and procedures & PCI policy templates. Available for immediate download, the material has been completely revamped and revised for ensuring compliance with the much anticipated version 3.0 and subsequent version 3.1 standards. With more companies storing, processing, and transmitting cardholder data than ever before, the time has come for becoming compliant with PCI DSS, and pcipolicyportal.com is ready to assist.
Today's service oriented global economy means more people are selling products and services than ever before. From organic apples to warranties for washing machines, the list of items one can purchase online – or in a store – is simply amazing. It also means that tens of billions of dollars are flowing over the global payments network, requiring serious attention to the safety and security of cardholder data.
The solution is downloading the industry leading PCI DSS Policies Packets today from the global PCI leaders at pcipolicyportal.com. With a single click-of-the mouse, storefront merchants and online retailers can download high-quality, professionally developed PCI DSS documentation that's truly second to none.
Visit pcipolicyportal.com to learn more today.