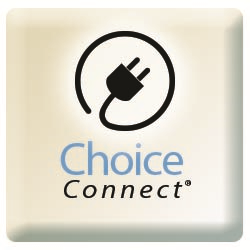 This represents an unprecedented opportunity for companies of all sizes to enjoy the benefits of one synchronized data set for employee benefits, HR and payroll.
Edison, New Jersey (PRWEB) May 05, 2015
Employee benefit and human resource innovator CheckPoint HR, Inc. today introduced Choice Connect®, an employee benefit marketplace and private exchange that can integrate with any payroll system for unprecedented efficiency and data accuracy.
"This product extension substantially broadens the market for CheckPoint Choice®, enabling any employer to utilize our robust online enrollment and employee benefit marketplace technology—regardless of their payroll system," said Jim Pugliese, chief executive officer of CheckPoint HR. "Today's launch strengthens our competitive outlook and positions CheckPoint HR for rapid growth in the months ahead."
A connected solution for employee benefits selection, open enrollment self-service, life-event updates, and voluntary product selection, CheckPoint HR's benefit platform can be configured for an employer's individual needs. The employer chooses which medical plans, voluntary benefits and lifestyle products to offer and how much the company will contribute. Employees then log in and shop for the benefit package that is right for them.
"Integrating employee benefit and payroll systems enables businesses to improve data accuracy, reduce inconsistencies and eliminate data duplication between the payroll and employee benefit functions," said Don Cohen, chief technology officer and chief operating officer of CheckPoint HR. "This represents an unprecedented opportunity for companies of all sizes to enjoy the benefits of one synchronized data set for employee benefits, HR and payroll."
Integration between payroll and employee benefit systems provides a significant advantage because indicative data such as employee name, address, employment status, compensation rates, benefits, dependents and job details are essential to both systems. Events such as new hires, promotions, status changes, and terminations must also be updated and accurately maintained across both systems. When an individual selects a health insurance plan through a private exchange, for example, the employee contribution is automatically deducted from his or her pay through the payroll system.
The private exchange and benefit management platform offers a robust set of features, including:

Carriers and plans selected by the employer
Support for all contribution strategies, including defined contribution
Employee self-service
All-inclusive pricing
CheckPoint HR is a technology innovator that unifies HR, employee benefits and payroll through one technology-driven program, eliminating unnecessary expenses and empowering clients to manage employee administration at peak efficiency.
###
About CheckPoint HR
A total employee benefit and human resource solutions provider, CheckPoint HR empowers businesses of all sizes to save money and administrative resources while offering more choice and flexibility to employees. Our expert employee benefit team offers unrivaled expertise in employee benefit strategy, selection and administration. Our proprietary insurance marketplace, CheckPoint Choice, delivers a full-service private exchange that is affordable and easy to manage. Our technology fully automates the HR and employee benefits process from recruitment through retirement. Collaborating with our employee benefit and human resource experts, CheckPoint's software developers incorporated key industry best practices into a compliance-aware rules engine that takes the guesswork out of employee benefits and HR. The result is efficiency, accuracy, risk mitigation and significant cost savings. To learn more, visit http://www.checkpointhr.com.