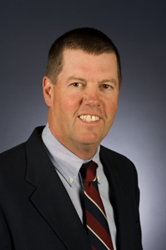 We are honored and privileged to have Scott in our team
San Jose, Calif (PRWEB) May 04, 2015
Connectloud Inc.(http://www.connectloud.com), a pioneer in private and public cloud orchestration software, announced today that Scott McNealy has joined the company as Board Advisor.
Scott McNealy is an outspoken advocate for personal liberty, small government, and free-market competition. In 1982, he co-Founded Sun Microsystems and served as CEO and Chairman of the Board for 22 years. He piloted the company from startup to legendary Silicon Valley giant in computing infrastructure, network computing, and open source software. He is one of the few CEOs of a major corporation to have had a tenure of over twenty years.
Today McNealy is heavily involved in advisory roles for companies that range from startup stage to large corporations, including Curriki and Wayin. Curriki (curriculum + wiki) is an independent 501(c)(3) organization working toward eliminating the education divide by providing free K-12 curricula and collaboration tools through an open-source platform. Wayin is a social intelligence and visualization company that makes tools for businesses to easily search, analyze, and display user generated social content to drive brand awareness and revenue growth.
"We are honored and privileged to have Scott in our team," said Zeeshan Naseh, CEO of Connectloud. "I have personally learnt a lot from Scott and I look forward to working closely with him".
Scott McNealy is an enthusiastic ice hockey fan, and an avid golfer with a single digit handicap. He resides in the Bay Area with his wife of 20 years and his 4 sons.
About Connectloud
Connectloud is a leading cloud software company that is established by seasoned silicon-valley technology leaders from Cisco, Dell and Yahoo. The company's mission is to deliver a full stack hyper-converged self-service cloud software solution that is simple, flexible, multi-vendor and offers true business value for both virtualized and container based applications. For more information, go to connectloud.com.
uCloud™, UberCloud™ and Software Defined Cloud™ are registered trademarks of Connectloud.
Contact: Naila Syed
Director of Marketing Operations
Web: http://www.connectloud.com
Twitter: https://twitter.com/connectloud
Facebook: https://www.facebook.com/ConnectloudInc
LinkedIn: https://www.linkedin.com/company/connectloud
Google Plus: plus.google.com/+Connectloud