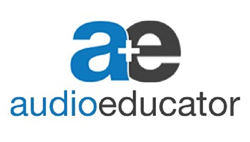 Some states have no laws addressing the balance billing situation, in which case the health plan will pay nothing, leaving the provider and the patient to fight amongst themselves about how much should be paid.
Durham, NC (PRWEB) May 04, 2015
Elisabeth Rosenthal's article* on "balance billing" and out-of-network provider created a stir and showed the healthcare fraternity as well as patients about to undergo a major healthcare procedure, the downside of balance billing. In definition, balance billing is the practice of a healthcare provider billing a patient for the difference between what the patient's health insurance chooses to reimburse and what the provider chooses to charge. Rosenthal's article talks about cases where charges from OON providers surprisingly showed up on hospital bills. The practice of "drive by doctoring" is a major area of concern where doctors call up colleagues not in a patient's network to consult on a procedure. In return the OON doctor charges the retail rate, exorbitantly greater than what government or insurance company would ever pay. Consequently, the provider then tries to collect the amount from the patient.
Bone of Contention
The major concern between providers and payors is how the provider should be paid for treating a patient who is covered by a health plan that doesn't have a contract with the provider. Because of the absence of any Federal law on this issue, healthcare providers are forced to look to state laws to settle who should be responsible for reimbursing the provider under these circumstances and how much should be paid. Unfortunately, the laws addressing these circumstances vary greatly from state to state. Some states even have no particular laws, in such case the health plan will pay nothing, leaving the provider and the patient to fight amongst themselves about how much should be paid. This creates problems for both the provider and the patient—the provider assuming the payment is collectable from the patient, while the patient thinks his or her services would be covered while stuck with a bill that is much higher than the amount the insurer would pay.
To solve this dilemma of balance billing for the out-of-network providers, expert speaker Thomas Force is taking an audio session on Tuesday, May 5 on behalf of AudioEducator.com. Thomas will shed light on effective revenue recovery techniques that will facilitate the out-of-network practitioner to maximize their recovery against health plans while ensuring that their patients pay their fair share of charges. Plus, he will give instructions for revising patient forms, drafting appeals and balance bill letters, and steps necessary in holding the health plan accountable to the law.
Here's a sneak peek of the topics covered:

Balance bill: Why OON are required to balance bill?
Review of Ingenix and Out-of Network reimbursement
Reforming Out-of-Network reimbursement
ERISA Preemption—what it's all about?
Problematic Billing
Patient Protections Under PPACA: Coverage for Emergency Services
Insights on Medicare, TRICARE/CHAMPUS and Balance Billing
New York's Emergency Medical Services and Surprise Bills Law
And more!
For more information, visit http://www.audioeducator.com/healthcare-compliance-and-hipaa/balance-billing-requirement-05-05-2015.html
About AudioEducator
AudioEducator, the country's leading source of business-enhancing information, has been providing knowledge and training to healthcare professionals on trending industry topics for more than a decade. With an esteemed panel of industry experts, it helps professionals get information directly from the veterans and get their queries answered directly. AudioEducator specializes in audio conferences, training webinars, transcripts, DVDs on a wide array of healthcare topics like medical coding, billing, HIPAA compliance, food safety, rehab, pharma & biotech, and more. For more information, check http://www.audioeducator.com
We have enabled a special discount of 10%. Use coupon code SAVE10 to get your discount, Applicable on all purchases. For further query you can call our customer support as mention below.
Sources - *http://www.nytimes.com/2014/09/21/us/drive-by-doctoring-surprise-medical-bills.html?_r=0