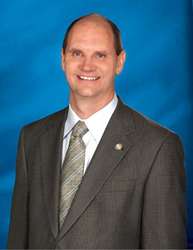 If we lost just one trained technical specialist, my company would lose $1million in business within a year.
Glendale, CA (PRWEB) May 04, 2015
The U.S. healthcare worker shortage crisis is expected to intensify as baby boomers join the ranks of senior citizens (1) and 27 million Obamacare-insured Americans (2) place unprecedented demand on an already over-burdened healthcare system. Additionally, as older healthcare employees retire, there will be fewer qualified staff to replace them. Per the U.S. Census Bureau, the number of American workers 65 and over is expected to increase 75% by 2050 while those 25 to 54 will likely increase 2%. (3) Add an above-normal 20% turnover rate into the mix and industry prospects decline further. Though healthcare employers can do little to check the nation's shifting demographics, they can and should reduce employee turnover, per practice management firm, Sterling.
A CareerBuilder healthcare worker survey uncovered lack of job advancement as the number one complaint among industry staff. As caregiver-to-patient ratios worsen, overworked employees do not have the time or energy to train for higher positions and in some cases, medical organizations simply do not offer advancement programs. More than half the workers surveyed indicated they would stay with their employers if they could move into new positions. Second to career advancement, caregivers complain of work overload and poor salaries resulting in additional job stress and discontent. (4)
Sterling, which previously highlighted the rising cost of replacing an employee, maintains that the expense is only exacerbated in a field such as healthcare. Due to specialized training, replacing healthcare workers could cost as much as 200% of their annual salaries. (5) Even more costly and often overlooked are an organization's lost revenues: primary care physicians can generate $1 million in income annually while specialists can generate several million more; other costs, such as effect on patient satisfaction and ongoing quality-care initiatives, are immeasurable. (6)
"If we lost just one trained technical specialist, my company would lose $1million in business within a year," says Kevin Wilson, CEO of Sterling. "It would be impossible to replace that specialist's proficiency and knowledge quickly enough to prevent a substantial revenue loss. The same holds true for healthcare employers."
Healthcare staff retention gathers urgency as the Affordable Care Act (ACA) comes into full swing. In addition to taxing medical demands, healthcare and other sectors will have to contend with an estimated 190 million hours of additional ACA paperwork (7) while small medical practices will spend between $56,000 to $226,000 implementing ACA codes. (8)
Sterling maintains the only way to prevail in the face of worker shortages, high-volume patients and ACA mandates is for healthcare practice owners to become skilled administrators. Sterling's aim is to arm practice owners with management tools to achieve their goals and improve their quality of life.
Sterling takes a systematic approach with clients. As a first step, a specialist, who is highly experienced in the practitioner's niche, examines the practice's staff turnover, productivity and competence. Because the company offers management solutions in all areas, the specialist also examines the practice's collections, patient acquisition and retention, revenues and internal procedures before isolating points to strengthen.
Based on all information, the specialist drafts an overall plan to help the practice owner achieve the objectives identified. As any plan is only useful if executed, the specialist and owner regularly review the owner's progress and address any concerns.
For additional training, practice owners and staff attend Sterling's weekend workshops which are held around the country. Workshop seminars provide staff with tools to increase efficiency and productivity; owners attend high-level seminars on finances, human resources and practice management.
Though Sterling serves a variety of industries, the company specializes in healthcare and accounting practitioners. Sterling's professionals are highly experienced in their specific niche of practice management they advise in, with various advisers specializing in dentistry, accounting (CPAs), optometry, veterinary, chiropractic, physical therapy, and podiatry practices respectively.
About Sterling:
Founded in 1983, Sterling has been the dominant player in the practice management consulting field for over three decades. By survey, active Sterling clients see a 10 to 20 percent increase in production in the first four to six months and a 30 to 40 percent increase in the first year. Sterling CEO Kevin Wilson is not only a highly trained administrator and consultant; he has published the widely read human resources book, Personnel: Your Most Valuable Resource or Greatest Burden. All told, Sterling has delivered over 500,000 hours of business consulting and achieved more than 135,000 training completions among 175,000 business professionals from 1,700 cities in every state in the nation. The company has won more than 75 local, national and international awards including twice appearing on the Inc. 500 list of America's fastest-growing, privately-held companies. For more information, visit http://www.Sterling.us.
1. "Retooling for an Aging America: Building the Health Care Workforce." Institute of Medicine of the National Academies. Web. Apr. 2008. iom.edu/~/media/Files/Report%20Files/2008/Retooling-for-an-Aging-America-Building-the-Health-Care-Workforce/FactSheetRetoolingforanAgingAmericaBuildingtheHealthCareWorkforce.pdf.
2. "The federal health care law: What came true and what didn't." Tampa Bay Times Politifact. Web. 20 Mar. 2015. politifact.com/truth-o-meter/article/2015/mar/20/federal-health-care-law-what-came-true-and-what-di/.
3. "Health Professions Recruitment and Retention." Health Workforce Information Center. Web. 16 Aug. 2013. ruralhealth.und.edu/projects/hwic/pdf/recruitment-and-retention.pdf
4. "Turnoverx, How to Cure the Retention Problems Ailing Your Health Care Organization." CareerBuilder Communications. Web. n.d. careerbuildercommunications.com/pdf/turnoverrx-whitepaper.pdf
5. "There Are Significant Business Costs to Replacing Employees." Center for American Progress. Web. 16 Nov. 2012. ruralhealth.und.edu/projects/hwic/pdf/recruitment-and-retention.pdf
6."The Shocking Cost of Physician Turnover." Select International. Web. n.d. selectinternational.com/blog/bid/112226/The-Shocking-Cost-of-Physician-Turnover
7. "The Impact of the Affordable Care Act on the Health Care Workforce." The Heritage Foundation. Web. 18 Mar. 2014. heritage.org/research/reports/2014/03/the-impact-of-the-affordable-care-act-on-the-health-care-workforce
8. "Private Practices Can Still Thrive." The New York Times. Web. 6 Mar. 2014. nytimes.com/roomfordebate/2014/03/05/hospital-systems-vs-private-practice-doctors/private-practices-can-still-thrive