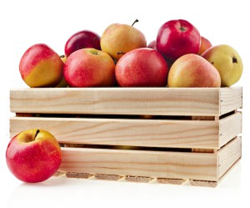 New York, NY (PRWEB) May 05, 2015
A report released by FranchiseGrade.com details the net growth of franchise systems over the past five years. The data shows that the bottom quartile of franchise systems accounted for 25% of all new outlets opened, yet accounted for 61% of all outlets closed. These results indicate that a few bad apples are negatively affecting the franchise industry as a whole.
A download of the full report is available here.
Studying the overall performance of the franchise industry, one might conclude that a franchised company should perform like companies in any other industry. FranchiseGrade.com research shows that while there are many healthy successful franchise systems enjoying sustainable growth, unhealthy franchise systems still have significantly high closure rates.
Based on a sample of 1900 franchise systems with 5 years of Item 20 data from 2010 to 2014, the franchise industry increased from 384,805 franchised outlets to 414,565 franchised outlets. This is an increase of 7.7% over the 5 years, or an average of 1.54% per year.
Analyzing these results reveals some stark contrasts.
Of the 168,565 franchised outlets opened within a 5 year period, the bottom 25% of franchise systems with negative growth accounted for 25% of all new outlets opened and 61% of the 138,825 outlets closed.
Jeff Lefler CEO, FranchiseGrade.com explained: "It's clear that the industry offers a healthy base of low-risk franchise investments, but prospective franchisees need to perform comprehensive due diligence to ensure they are investing into a quality system. The healthy franchise systems need to compete against the unhealthy systems, or bad apples, for new franchisee investments in the industry."
The full report is available here.
About FranchiseGrade.com
FranchiseGrade.com is the leader in competitive market research and objective analysis for the franchise industry. Their franchise assessment, grading and standardized reporting tools provide industry stakeholders with critical data driven metrics to support the growth of successful franchise systems. FranchiseGrade.com works to raise the bar for market research in the franchise industry to build a stronger franchise community.